We've all seen the bright, yellow buses… kids are back in school and the air is slowly getting a little colder, which can only mean a couple things… summer is over and FOOTBALL SEASON IS HERE!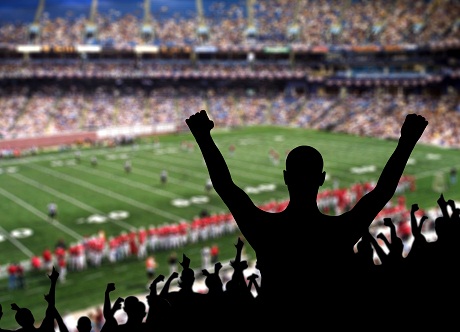 To make sure we're all ready for some football in time for kick-off, we've compiled a list of the latest, most innovative tailgating must-haves out – that you can get for under $100!
First up, the Portable X-Grill!  Further proving just how far the charcoal grill has come, this 11-pound fold-up grill is complete with a charcoal grate and convenient carrying-tote!  Even better, this grill won't break your back or your bank!  It's only $49 through garden.com.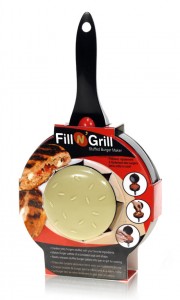 And, if you need to make some special burgers for this fun grill, then why not bring along the Davison-designed Fill n' Grill!  The Fill 'N Grill makes filling burger patties with flavorful ingredients (cheese, bacon, onions, sauce, and so much more) quick and mess-free – not to mention D-licious!  With the help of this grilling favorite, your patties are sure to be the talk of the football tailgate!
If you'd like to knock off two items in one,  the Buccaneer Cooler and Barbecue Set includes a BBQ grill, lid and cooking utensils inside a removable, insulated cooling tote!  The only thing this gear is missing is the food and beverages!  Sliding onto the list at just under $100, this is one tailgating must-have you won't want to be without!
Hang on to summer a little longer and kick your tailgate party into high gear, with the Waring Tailgater Portable Blender!  With a 15-foot AC adapter that plugs into your car's cigarette lighter, the multi-functional blender will help you serve up pina coladas and daiquiris or just keep your beverages cool with some freshly-crushed ice!  It's in stores and online for about $75!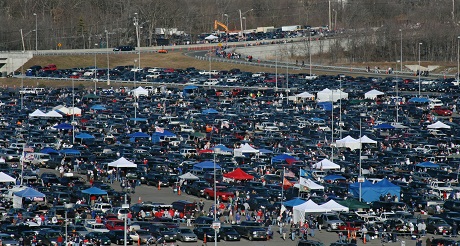 For a little protection from the elements, don't forget a compact, Instant Canopy!  Most of them set up in minutes  – but will provide hours of protection against sun or rain!  They'll protect 6-10 tailgaters comfortably and are small enough to fold up into most trunks!  They retail for about $80 – but their uses are, well… priceless!
When you're eating delicious pre-game goodies and drinking tasty, ice-cold beverages, it's inevitable, Mother Nature WILL come a-calling!  Thus, the Passport Potty saves the day, providing a clean, full-flushing answer to needing to run to the port-a-potty every 10 minutes!  Retailing for around $70 online, the only thing the Passport Potty doesn't provide?  Privacy!
Now, for those who are truly dedicated to their teams and ready to tailgate through the entire season, this product may be the key for keeping you toasty, even on the coldest of days!  The Temp-a-chair portable, heated chair will warm you up for about four hours and it's equipped with a car charger for even longer-lasting comfort!  The temp-a-chair includes a convenient cup-holder and weighs only nine pounds… for under $100, it's a must-have you may even try to take into the game!
Well, we've got most of the gear covered… now, we'll leave the cooking to you!