What walks down stairs, alone or in pairs, makes a slinkity sound – and has made millions of dollars since it was invented in 1945?  The slinky, and other must-have toys and gadgets may be inexpensive to purchase, but continue to make their creators millions!  Today, we delve into our childhoods to explore the stories of 5 top toys that all started…with an idea!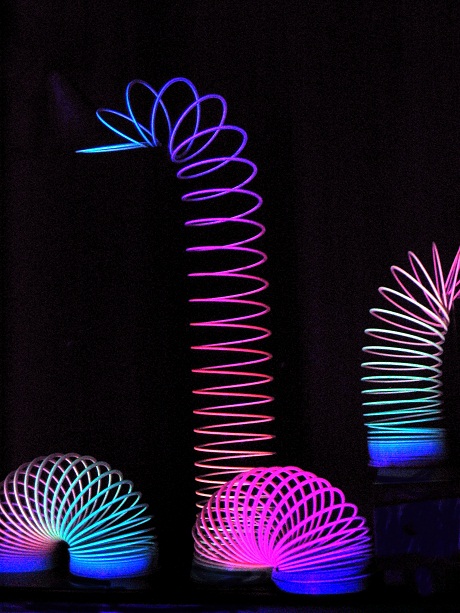 The Slinky– Engineer Richard James and his wife, Betty, borrowed $500 to start production of this spiral-coiled success – which came from an idea Richard had aboard a World War II Naval ship, when a spring fell onto the floor and flip-flopped around, amusing him.  The James' perfected the long, steel ribbon and Richard designed the machine that manufactured the 80-foot Slinky himself.  Although it took some persuading to get the Philadelphia department store, Gimbels, to market the toy – it sold out in 90 minutes!  Today, nearly 300-million Slinkys have sold…and, at $3.99 each, those sales add up…fast!
Pet Rock– Advertising executive Gary Dahl is the mastermind behind the $3.95 smiley-faced rock that made millions!  According to Dahl, the "pets" were created as a replacement for the hassle, mess and money of more-conventional pets, like cats and dogs.  His packaging even included a training manual with instructions on how to take care of, train and command the rocks!  Estimates show Dahl sold over 5 million pets in a six-month time period.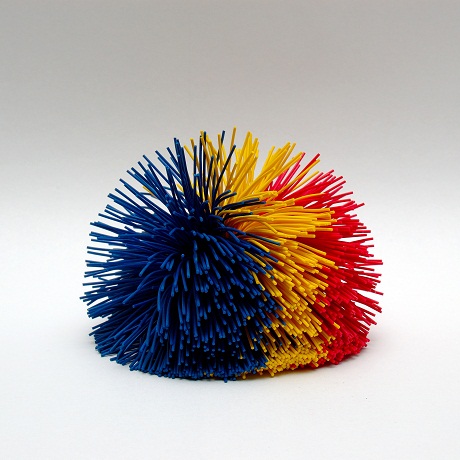 Koosh Balls– Originally invented to help his own children learn how to catch, engineer Scott Stillinger tied rubber bands together to make a soft ball that wouldn't hurt their hands.  The name came from the "koosh" sound the ball made when it hit the ground.  Evolving from rubber bands, OddzOn, Stillinger's company, says there are approximately 5,000 fibers that go into one ball!  The Koosh line included about 50 products in all, some of which are still on the market for only a few bucks!
Antenna Balls– While Jason Wall has "had a ball" with his invention, he has Jack to thank.  When Wall found out Jack in the Box had sold millions of "Jack" antenna balls, he got busy designing his own novelty creations.  Whether in the form of happy faces, cowgirls or sports logos, you've probably seen Wall's designs as you've been out traveling.  With million-dollar sales since 1999, you may already have one on your own car!  If not, you can pick one up for about 4 bucks at your local gas station or convenience store!
Silly Bandz– A new trend for children of all ages, Robert Croak, the ingenious creator  of Silly Bandz, got his idea while on a Japanese business trip in 2002.  There, silicone bands were used as a more environmental-friendly option for rubber bands.  Croak, and his employer, BCP imports, transformed the office supplies into fashion must-haves by adding tons of shapes and colors.  First hitting the internet in 2008, Silly Bandz are now sold at over 8,000 locations nation-wide.  At around a couple bucks per pack, Croak says he's shipping out millions of the bandz each week!  What's even better – he's selling them with NO advertising!  The buzz for the bandz is all on-line, and on the playground, of course!
So, whether these popular gadgets slink down the stairs, "koosh" against the ground or do nothing at all – they're sure to bring a lot of fun to children of all ages – and a lot of "fun" money to their inventors!