It is just us or have we been sharing a lot of stories about innovative Davison-designed pet products lately?
Last week, we debuted the second in our 12-episode "Dare to Invent" series, featuring Pugz Shoes for Dogs, which we designed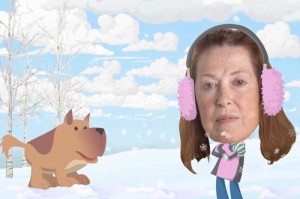 for our client, Kay.  We also told you about our current Facebook Pugz Shoes giveaway, running in conjunction with the webisode.  Just yesterday, we told you how the faux fur and faux leather dog booties were featured on CNBC's top-10 list of "Cutting Edge Products for Your Pet."
Well, we've received even more great news about some Davison-designed pet products.  According to our Vice President of Licensing (VP), the Hydro Family of hydrating chew toys is preparing to make an international splash! 
"HUGS Hydro toys are headed for the United Kingdom (UK)!" said our VP.
That's right, orders have been placed for Hugs' Hydro Ball, Hydro Bone and Hydro Saucer, plus, the two new members in the line, the Hydro Fetch and Hydro Ring!  The UK order, which includes over 18,000 units, is set to ship by the end of March.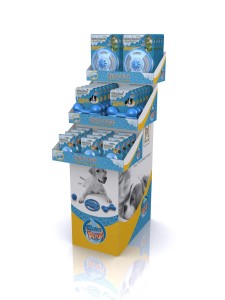 Of course, just when we thought it couldn't get any better, our VP surprised us again, informing us of another major international retailer interested in the Hydro Family.
"Hugs is [going to] Canada!" said Simbeck.
Oh, Canada?  Oh, yes!  The Hydro Bone and Hydro Saucer are packing their bags and heading to the store shelves of Walmart Canada!  Just like the UK order, our neighbor to the north has ordered over 18,000 units, too!
It is absolutely awesome to see the big "D" crossing international borders and we can't wait to hear what exciting news comes next!  Congratulations to our clients and everyone who's worked on these exciting pet products!
A typical client project is not licensed, sold in stores or profitable.