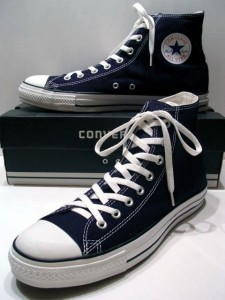 Converse's Chuck Taylor All Star has withstood the test of time. Since its debut in 1917, the Chuck Taylor All Star has become one of the most iconic sneakers in history.
Recently, the 100-year old American shoe company, which is now owned by Nike, decided to switch things up and redesign these classic shoes.
As we always say, inventions are modified time and time again. For the case of the Chuck Taylor All Star, it took quite some time for this innovative shoe to be updated.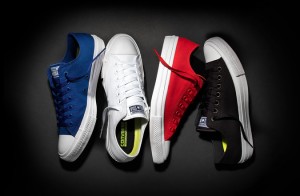 Now, the Chuck Taylor All Star II has been designed and developed to provide a better way to meet the demands of the creative lifestyle of the next generation.
The rubber toe-cap, All Star ankle patch and the white rubber strip that connects the sole to the canvas upper have withstood the redesign. However, a sole liner has been added to cushion the wearer's feet and to provide arch support.
The arch support is reinforced by Nike's Lunarlon foam material.  Additionally, a strip of padding has been added to the collar of the shoe, as well as a non-slip finish to the shoe's tongue.
A perforated artificial micro-suede upper liner has been incorporated to help prevent a person's feet from getting too hot and sweaty.
So, what is exactly is the reasoning behind changing such an iconic shoe? According to Jim Calhoun, president and CEO of Converse, "The launch of Chuck II is a ground-breaking moment for Converse as we continue to move the brand forward through creativity and innovation, ushering in not just a new sneaker, but a completely new way of thinking."
Here are some quick fun facts about Converse:
Converse began making its basketball shoes in 1917, in order to compete with ball manufacturer Spalding.
The Chuck Taylor All Star was named after a basketball player by the same name. Chuck Taylor helped to improve the design of the shoe.
Nike Bought Converse in 2003 in a deal that was worth an estimated $305 million at the time.
In the end, it's out with the old and in with the new for these redesigned sneakers that are now on the market!
Copyright Davison, 2015
Sources:
http://www.dezeen.com/2015/07/27/converse-first-redesign-classic-chuck-taylor-all-star-ii-sneakers/
http://www.nytimes.com/2015/07/25/fashion/converse-chuck-taylor-all-star-ii.html?_r=0
Media:
https://upload.wikimedia.org/wikipedia/commons/a/a8/A_classic_Black_pair_of_Converse_All_Stars_resting_on_the_Black_%26_White_Ed._Shoebox_(1998-2002).JPG
http://static01.nyt.com/images/2015/07/24/fashion/24OTR-B/24OTR-B-master675.jpg