As another school year is upon us, we can't help but think of our clients, who work diligently to learn and better themselves with the Davison Inventing Method.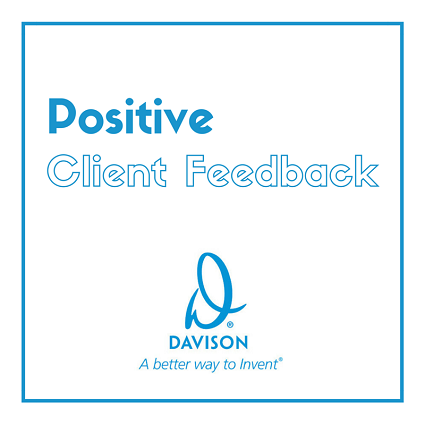 Though the school year may just be getting started, Davison is continually getting grades back from our clients, who are always providing us with useful feedback to help us further our knowledge.
It's for this reason that we're sharing with you some responses that we've received from our clients, who have reviewed their Pre-Development Portfolios.
Client feedback is important to us, so once we review their thoughts, we put them to good use and refine our inventing method in the hopes of helping idea people everywhere to potentially see their dreams come to fruition.
Our clients have spoken! Check out what they had to say about their Pre-Development Portfolios:
"Very nice portfolio…" – D'jimmy D.
"The whole experience has been extraordinary with the assistance of Davison." – Otusanya A.
"I really liked how everything was put together. It's just what I imagined." – Devonta C.
"I like the help that I have been given to get my idea out there." –  Thomas D.
If you're ready to make your inventing dream a reality, submit your invention idea today!
Copyright Davison, 2016
The typical client project is not licensed, sold in stores or profitable.