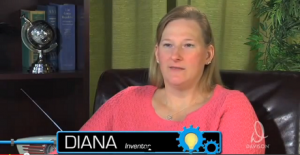 Our always-creative and sometimes-crazy "Dare to Invent" cast is back with their latest product development success story… the Chilly Mat! In this webisode, which is now live on our website, Corporate Creative Director Jason Rogge leads a design team that includes Creationeers Curtis and Clay, as they work on our client, Diana's idea to relieve pets from sweltering heat.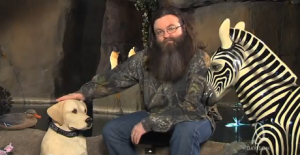 Up to their usual hilarious antics, the trio design, engineer and test a product prototype in a steamy scenario…You'll have to watch the video to find out what we're talking about!
But, as often happens, the targeted licensing company doesn't warm right up to the prototype, so Rogge's design team goes back to the drawing board to find a Better Way to create Diana's Chilly Mat idea.
As the story goes, this "cool" new puncture-resistant, durable plastic Chilly Mat has become such a hot commodity that it's being sold under several different labels within the Hugs Pet Company. Maze, Chillz, and now Paula Dean!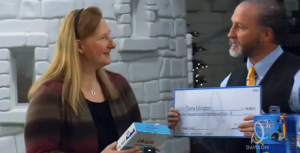 When she visits Inventionland, founder and CEO Mr. Davison takes part in surprising our unsuspecting client inventor, Diana, who sees her product in full packaging for the first time, then receives another big surprise when she is handed her largest royalty check to date!
Without a doubt, this latest "Dare to Invent" webisode is full of unforgettable antics and sweltering surprises that are sure to have you laughing and quite possibly crying out with joy at the success of our client, Diana, and her Chilly Mat product idea.
Watch now as Davison's Better Way to Invent turns our client Diana's Chilly Mat idea into a store-ready reality:
Kudos to the entire design team that worked on Diana's Chilly Mat idea and the entire production team that created the latest Dare to Invent webisode!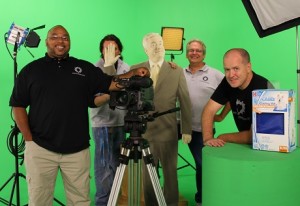 (Tony Allen – Camera Operator, Doug Verosko – Editor, Sam Sandora – Producer, Mike Reid – Director of Photography, Jason Ralph – Sound Design, Erin Monahan – Manager of Production [not pictured])
Copyright Davison, 2015
A typical project does not get a royalty agreement, sell in stores or generate a profit.