We're just one week away from Thanksgiving and you know what that means… in the aftermath of filling your plate (and your stomach) with turkey, stuffing, pumpkin pie and all of your other feast-day favorites, the holiday shopping season has arrived!
As you're carefully scouring your own naughty-and-nice list this holiday season, how can you be sure that what you're buying will be a hit long after the holidays are over? Well, one great place to start is by reading some customer reviews!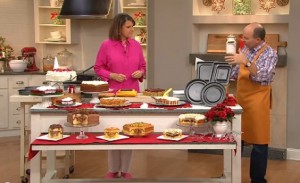 Following their appearance on QVC, customers who've purchased the Mrs. Fields Fill N Flip Round and Square Layer Cake Pans haven't been shy about singing their praises on QVC's website.
But, don't take it from us. Here are a few of the reviews that are "filling" the Fill N Flip's nearly-perfect five-star rating: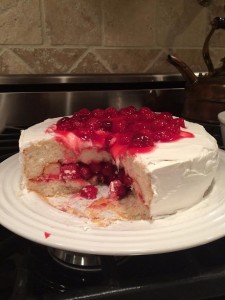 In a review titled "fun fun fun," one customer said the pans are a "great idea and can surprise folks with hidden goodies… the ideas are endless!"
One five-star reviewer said "Love these cake pans, make the best cakes ever! I ice the tops and fill them with pie filling and every one loves and raves about them, can't keep the cakes in the house – they disappear. A hint: A light spray of Pam and the cakes come out clean. Can divide into two cakes for smaller cakes. One of the best purchases I ever made."
Another five-star reviewer raved that the pans already gave her a start to her holiday shopping. "I ordered one for me [and] one for [my] daughter-in-law… used mine and it was great, came out of pan nice and was fun to make, made a mousse and it worked great."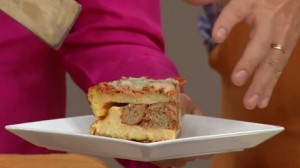 Finally, the newest review to come in also ranked the Fill N Flip pans with five stars. "These are a great set of pans for making cakes for my grandchildren… they love the surprise I have in the middle. They are nonstick and clean up is a breeze."
The verdict is in. For the person who loves to bake (or even the person who would love to become a better baker), the Mrs. Fields Fill N Flip Round and Square Layer Cake Pans that we designed at Davison are a home-run hit for the holidays!
Copyright Davison, 2014