We could talk all day and night about how innovative and ingenious the Brookie Pan is that we designed for Love Cooking Company. What could be tastier than combining the two of the world's best sweets – a brownie and a cookie – into one tantalizing treat?
But, we know… we know… it is one thing for us to tell everyone just how good the Brookie is, but it is another thing altogether whenever someone actually tries it for themselves.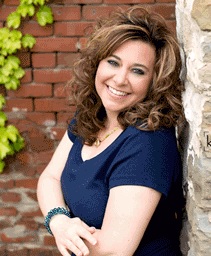 And, who better to try out the Brookie Pan than famed Pittsburgh mommy blogger Dana Vento?
Vento tested a Brookie Pan and not only raved about the results on her blog, "Dana Vento: Lavishly Living Life Out Loud;" but, she also uploaded a video of her Brookie-making process to YouTube!
What did she think about our brownie-cookie creation?
"The final product [is] nothing short of amazing and 5-star divine!" said Vento.
In fact, she called the products that have resulted from the union between Mrs. Fields and Love Cookie Company… "ultimate!"
"Together Mrs. Fields and the Love Cooking Company have blended innovation and recipes to create the ultimate wares for your kitchen needs," said Vento.
Of course, we know that many of those products are the result of the union between ideas and innovation at Inventionland! But, back to Vento's Brookie-making adventure!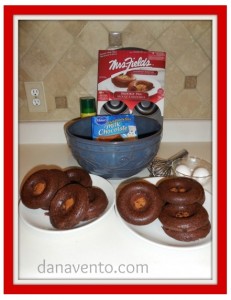 On her blog, Vento describes how she institutes a dinner-time Clean Plate Club (CPC) at her home. To get into the club, her family, which includes her husband and three children, must try everything that is offered during dinner – even if it is only a small spoonful. To be granted CPC status, they must clean their plates of everything they try.
Why try to join the CPC? Well, it's the only way to get dessert and in this particular case… a Brookie!
"The CPC in our home has never been in such demand as the kids can't wait to get to their Brookie," said Vento. "While I don't believe in bribing, I sure do believe in great tasting, homemade treats that taunt, tease and delight the senses and the Brookie offers just that, a way to satisfy that sweet tooth pang!"
Of course, we couldn't agree more!
Copyright Davison 2014
The client has not realized a net profit on this product.