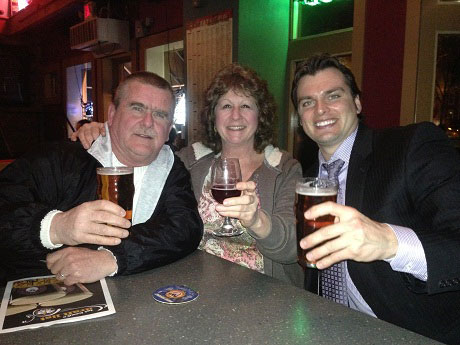 It is always great to see a familiar face… especially when that face is one of our clients who just happens to be in our hometown for a visit!
Coming all the way from her home in Minnesota, Jean Rindfuss, the mastermind behind Chicago Metallic's Meatball Baker, decided to stop in to visit with one of her contacts at the company where her idea for healthier meatballs was made into a QVC-selling success story…. enter Davison! 🙂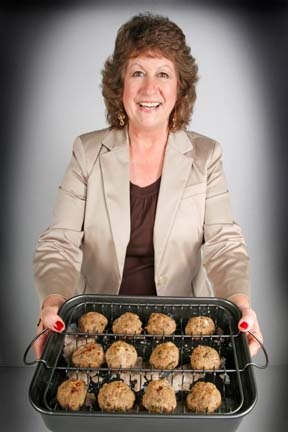 Jean and her husband, Don, who was major motivation for the creation of her innovative kitchen product, contacted Davison Vice President of Business Development and Licensing while they were passing through western Pennsylvania.
"[Jean] and her husband [were] traveling to Florida and [were] making a couple stops along the way. They contacted me… and mentioned they were going to pass through Pittsburgh on their way to Virginia Beach… [so, we] went out for dinner and a drink," said the VP.
They met up at yinzer-favorite Fat Head's Saloon in Pittsburgh's South Side. And, this isn't the first time that the Rindfuss family has visited Davison after utilizing our Better Way to Invent.
Read more about Jean and where her Davison-designed Meatball Baker has led her to.