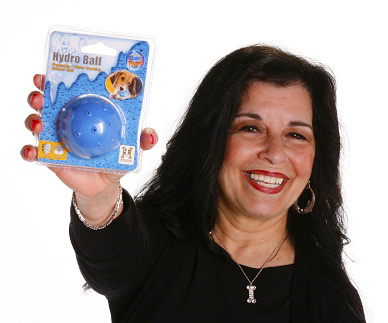 Every now and again we receive letters in the mail or via email from our clients, which is obviously a great thing.
Sometimes they are simply checking on their new product idea, asking questions or dropping a line to give us a nice pat on the back. And what a pat on the back this letter from Diane DiRaimo, the inventor of the Hydro Bone, gave Mr. Davison, Dan Simbeck, the Licensing team, the Creationeers and all other Davison designers!
Check out the letter below for the whole story: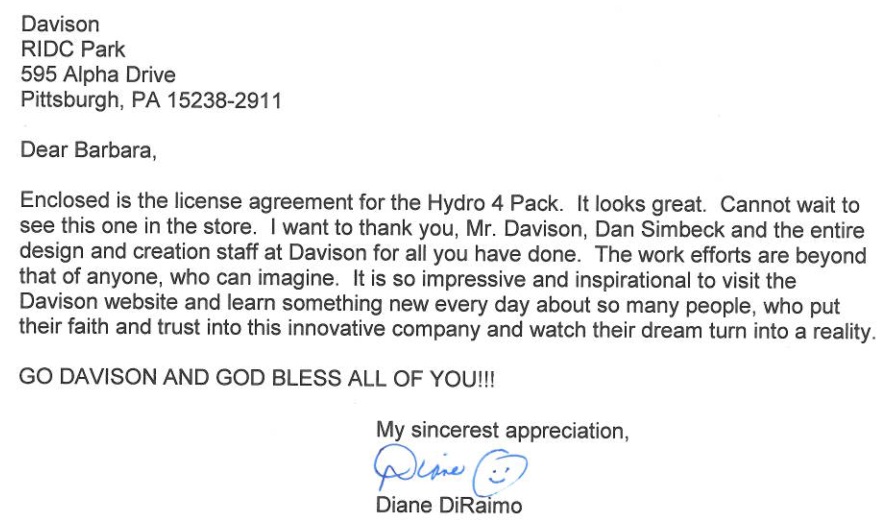 Congratulations to Diane and everyone at Davison!  The innovative Hydro line has become a hit on store shelves across the U.S. and beyond!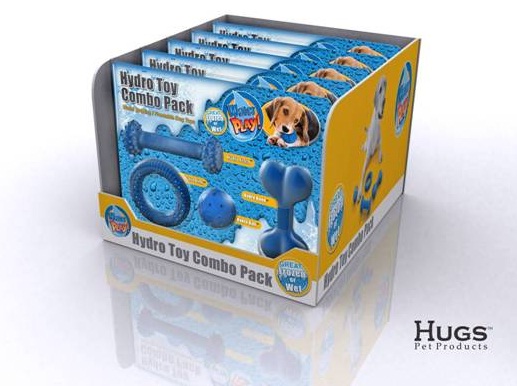 A typical project does not get a royalty agreement, sell in stores or generate a profit.