As temperatures rise in these summer months, we all know the joy of entering a cool building or store and saying "Ahhhhh, it is air conditioned."  But as our grandparents are so fond of reminding us, we didn't always have this comfort. It wasn't that long ago that it was just hot. Air conditioning, as we know it today, was invented by a young visionary engineer named Willis Carrier, just one year after graduating from Cornell University. Let's take a closer look at this amazing inventor who has made such a big difference in how people around the world enjoy life today.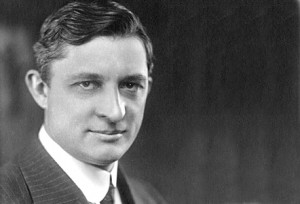 Willis Haviland Carrier was born in Angola, New York, in 1876. A bright student, he went on to excel in his studies and won a state scholarship to Cornell University, where he graduated in 1901 with a degree in electrical engineering. After college, Carrier began work as a research engineer for the Buffalo Forge Company, where his first assignment was to design a better cooling system for a local printing company. The heat and humidity of the summer months were causing big problems with the printing process and the cooling systems of the time—just elaborate ventilation systems—didn't prevent the paper from expanding and contracting between applications of the different ink colors, causing the images to come out blurry. To prevent this, they needed a system that controlled both temperature and moisture.
Carrier began looking for solutions and had an epiphany while standing on a Pittsburgh train platform. As he stared through the mist rising above the platform, he began to understand the relationship between temperature and humidity. In 1902 he designed his "Apparatus for Treating Air," a device using water sprayed through blowing air (later replaced by chilled coils), which not only controlled heat, but made the humidity constant. This way, he could control humidity and prevent the printing paper from expanding and contracting. Carrier's new design was revolutionary. The design was further developed and refined over the next couple years and was granted a patent on January 2, 1906.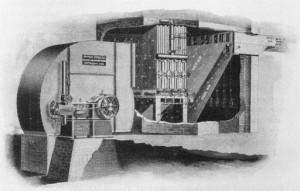 Air conditioning had applications for many industries that needed a precisely controlled processing environment: tobacco, rayon, rubber, paper, pharmaceuticals and food. The Buffalo Forge Company decided to establish a subsidiary called the Carrier Air Conditioning Company, in 1908 to design and market complete air conditioning systems. Carrier served as vice-president, chief engineer and director of research for the parent company. By 1914, Buffalo Forge decided to focus on manufacturing and withdrew from the engineering part of its business.
That created the opportunity for Carrier and six of his co-workers to pool their savings—about $33,000—and form the Carrier Engineering Corporation. They created a new type of refrigeration machine called a centrifugal compressor, which used safe, non-toxic refrigerants and could cool much larger spaces more cheaply. This meant that the technology could be used for more than cooling in manufacturing; it could be used to enhance human comfort.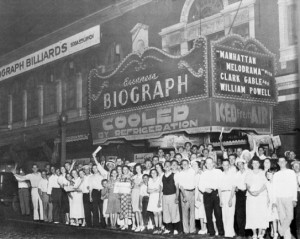 Air conditioning began to be installed in department stores during the 1920s and movie theaters in the 1930s. The Great Depression and World War II had an effect on the sale of air conditioning units, but the company managed to reorganize and hold on. After the war, there was a huge boom in the demand for air conditioning, and as buildings got taller, they installed these new air delivery systems.
As people became used to cool comfortable air where they worked, shopped and played, they were now ready to install air conditioners in their homes. Willis Carrier didn't live to see the day when air conditioners were installed in almost every home in America or see the tremendous influence it would have throughout the world. He retired from his company in 1948 after suffering a heart attack and died two years later.
At his death, he held over 80 patents and created an industry that changed our culture. Air conditioning not only increased productivity in the work place, made our leisure time more enjoyable, made long car and plane rides comfortable, but it also made it possible for many more of our citizens to live in the warmest climates, thereby dramatically increasing the population of our southern states. So when you go from the oppressive heat of summer into a perfectly chilled space, give a grateful nod to Willis Carrier, a man who was literally one of the world's coolest inventors.
Copyright Davison 2013
Photos
http://www.google.com/search?hl=en&site=imghp&tbm=isch&source=hp&biw=1241&bih=584&q=Carri
http://www.google.com/search?hl=en&site=imghp&tbm=isch&source=hp&biw=1241&bih=584&q=Carri
http://www.google.com/search?hl=en&site=imghp&tbm=isch&source=hp&biw=1241&bih=584&q=Mov
Sources:
https://lemelson.mit.edu/resources/willis-carrier
http://www.carrier.com/carrier/en/us/about/willis-carrier/
http://www.encyclopedia.com/topic/Willis_Haviland_Carrier.aspx
http://www.williscarrier.com/1876-1902.php
http://www.carrier.com/carrier/en/us/about/willis-carrier/