If you ever invent something original and useful, one of the first things you'll hear is "make sure you get it patented!" It seems like solid advice- after all, a patent gives you the right to stop others from making, selling or using your idea without permission. But there are plenty of ideas, products, and inventions out there without a patent, even when copycats are likely to exist. Here are just a few.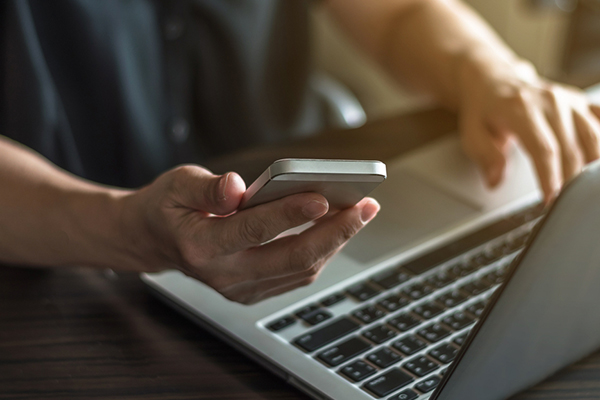 THE INTERNET
Granted, it's somewhat difficult to patent a concept like the internet, but Sir Tim Berners-Lee made a conscious decision not to accept royalties. He believed the World Wide Web should be freely available to the masses, leading him to never seek a patent on the website he first launched in 1991. In fact, a major contributing factor to why he won the 2004 Millenium Technology Prize was because he recognized how much his creation would contribute to humanity. When accepting his award, he insists the internet never would have succeeded if he charged for his invention: "If I had tried to demand fees…there would be no World Wide Web. There would be lots of small webs."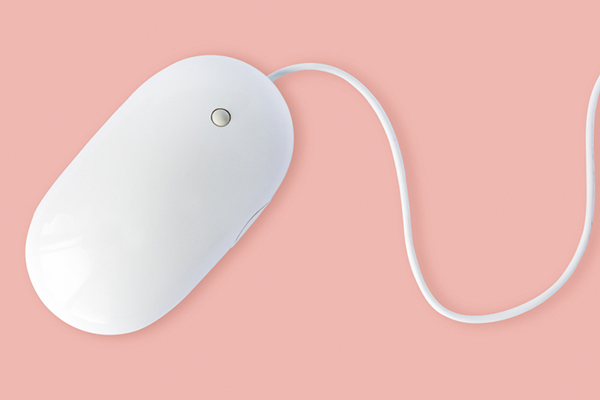 THE COMPUTER MOUSE
The computer mouse was patented, at least for a short while. Douglas Engelbart first invented the mouse in 1963, but the patent expired in 1987, just before it would explode in popularity in the mainstream. He never sought out royalties, however, and passed away in 2013. Still, his invention is one that we continue to use daily. Fun fact: the first mouse was carved out of wood and only had one button…because that's all there was room for.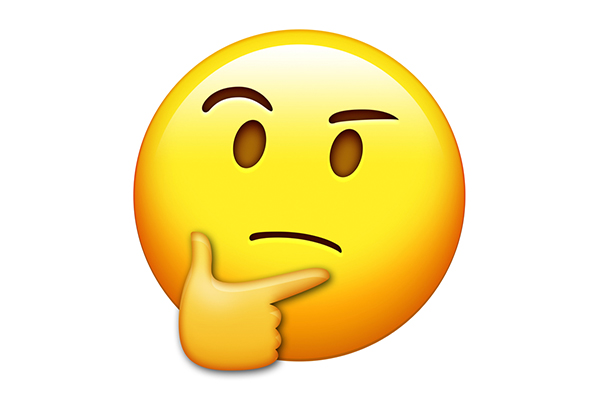 EMOTICONS
The very first smiley, as they were once called, was designed by American artist Harvey Ball. His task was to design an image to boost morale at an insurance company in 1963, but it quickly spread outside of the office. Ball declined to register a copyright and was paid only $45 for the original design. Of course, emoticons and smileys would eventually evolve into emojis, a movement in their own right. According to Wikipedia, Ball's smiley has three unique features: "Narrow oval eyes (with the right slightly larger than the one on the left), a bright sunny yellow color, and a mouth that is not a perfect arc." When Ball died in 2001, the land owned by his family was purchased by the city of Worcester, MA and the "Harvey Ball Conservation Area" was created with the aptly named "Smiley Face Trail."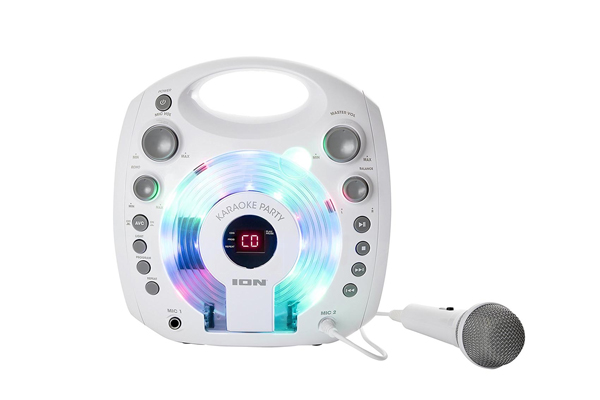 THE KARAOKE MACHINE
We have Daisuke Inoue to thank for the staple of Japanese bars and teenage sleepovers the world over. His invention, the karaoke machine, is one of the most accessible and recognizable pieces of technology available to people of all incomes. But he never patented it, leading him to never benefit from the sales globe-wide- or the slew of cheap imitators and knockoffs. The word karaoke, in case you were wondering, actually means "empty orchestra" and the most popular song requested by budding singers is "Billie Jean" by Michael Jackson.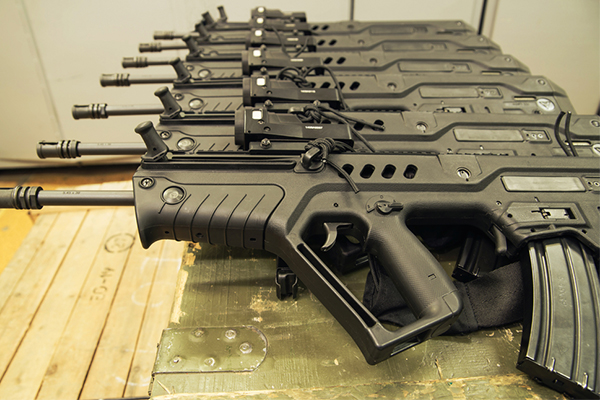 THE ASSAULT RIFLE
Whether you agree with the existence of AK-47s or not, you must acknowledge their importance in history. In 1947, Mikhail Kalashnikov invented the weapon and it went into production. The original manufacturer for the gun has the patent, however, not Kalashnikov. He claims he created it for the good of his country and wanted no profit off it. Kalashnikov, who died in 2013, was also a lifelong poet and author of six books.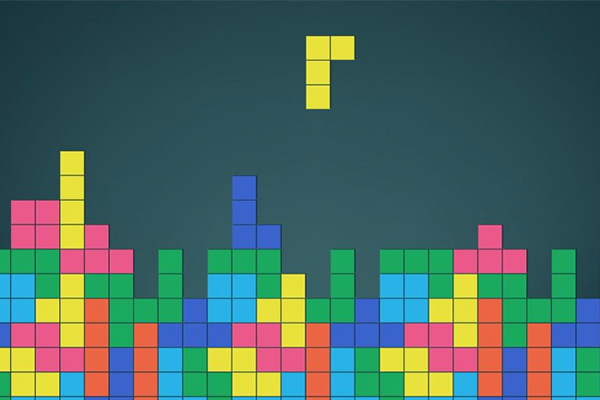 TETRIS
Strictly speaking, Tetris was patented- but the rights were owned by the Soviet Union. Alexey Pajitnov didn't see any royalties until 1996 when he and Henk Rogers formed The Tetris Company. The name Tetris is a combination of the German prefix tetra- (which means four) and Patijnov's favorite sport, tennis. In 1993, Tetris became the first video game in space when a Russian cosmonaut brought his Gameboy and Tetris game on a mission to the space station Mir.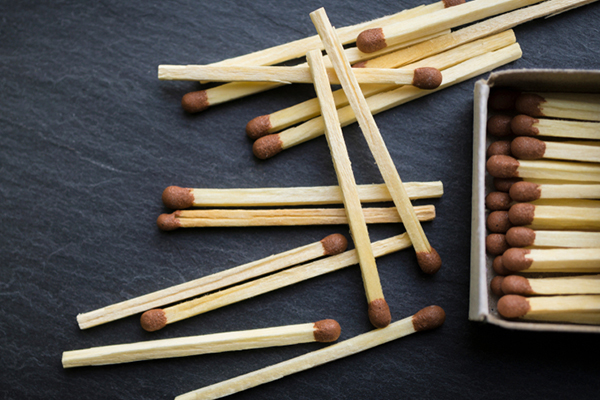 MATCHES
Much like with Berners-Lee, chemist John Walker wanted to ensure his idea was free to the masses. His invention? The matchstick–able to create and transport fire with ease, even without a candle or other source nearby. The exact date of creation has been lost, but we know it to be sometime in the 1820s. In the 1970s, Walker's hometown of Stockton-on-Tees attempted to commemorate him with a statute. Twenty years later, it was realized that the statute actually matched the likeness of a different man whose name was also John Walker and who happened to look similar to the town hero. The mistake was realized after consulting with the National Portrait Gallery and the statue was removed.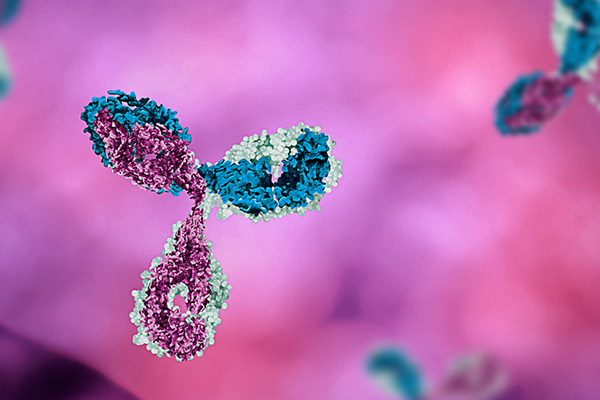 MONOCLONAL ANTIBODIES
In 1975, Cesar Milstein was given the chance to patent his medical breakthrough after being approached by Tony Vickers. Milstein agreed, but the National Research Development Corporation failed to file the patent due to being unable to "identify any immediate application."  Today, six out of the ten best selling modern drugs are monoclonal antibodies. Milstein and his partner, Georges Kohler, won the Nobel Prize in Physiology or Medicine in 1984 for their discovery.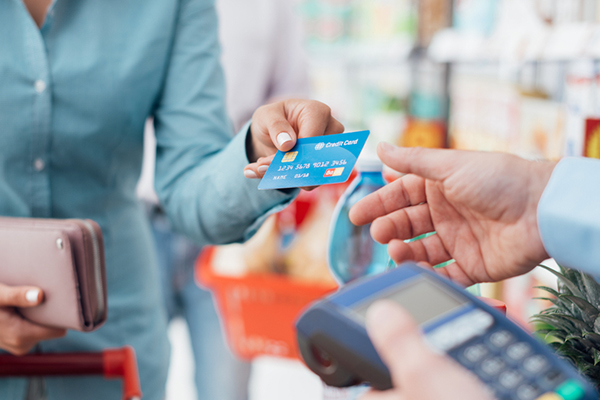 MAGNETIC STRIP
We have Ron Klein to thank for the modern credit card. Before his creation, stores had to check numbers manually. Klein took the tape from reel-to-reels, created a scanner to read it, then affixed it to a plastic card. While he never patented the tech, his story was a successful one: his hundreds of other inventions have kept him rolling in royalties and is commonly known as "the grandfather of possibilities."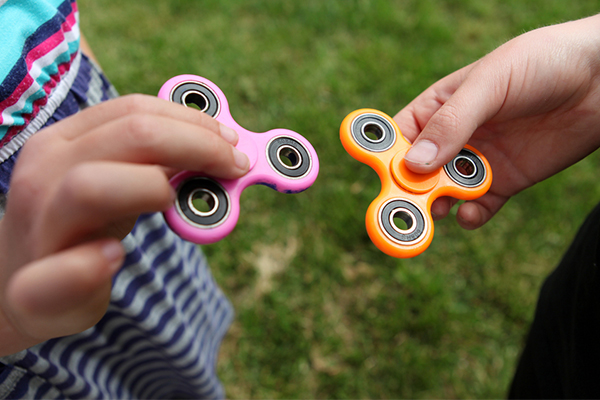 FIDGET SPINNERS
Another case of "was patented, it lapsed, and then it exploded." Catherine Hettinger first created the toy/fad but had to let her patent lapse when she couldn't afford the $400 fee. Then, just last year, it became the hottest new meme and cheap rip-offs (and expensive luxury versions) were sold everywhere. A pity, because fidget spinners (when they're of a decent quality) are fairly therapeutic. As a matter of fact, as smaller manufacturers began making fidget spinners, they were used as a tool for kids who struggle with behavioral issues such as ADHD, autism, and anxiety.
Should you seek out a patent for your idea? Maybe. But don't be deterred if you can't. After all, plenty of other ideas haven't been, and they've survived just fine.
---
SaveSave
Do you have an idea that could change something for one person? How about something to help many people solve a common problem? You have learned about some cool inventors in the post above, so why not take a few minutes to see what kind you are!