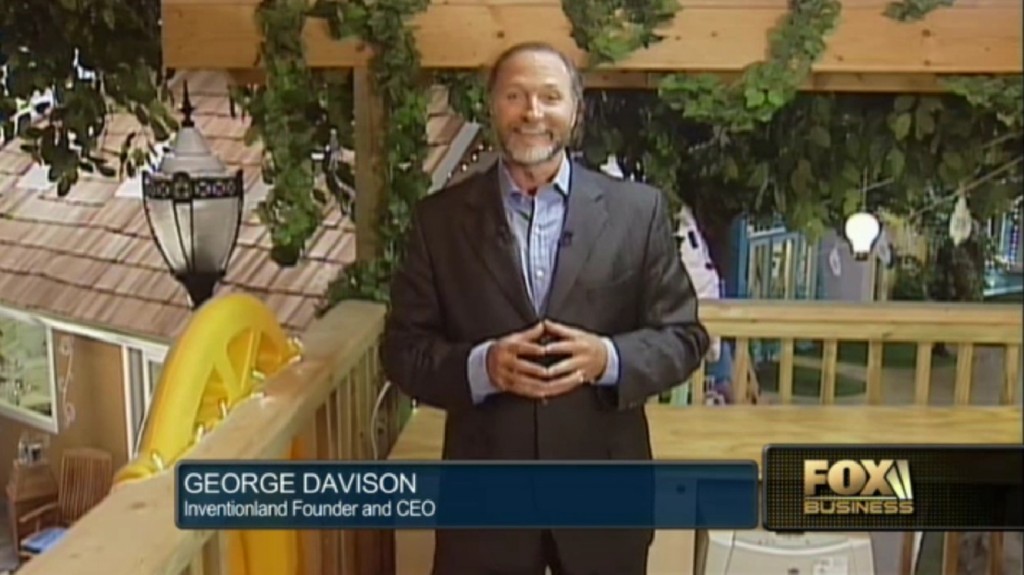 Inventionland has been getting some high-profile press lately, including a feature on the Fox Business Network and two international workspace blogs! Celebrated for its unique design, Inventionland is an eye-catching attention getter.  Of course, we already knew that to be the case.
Fox Business Network cameras joined Mr. D. at Inventionland, where they filmed him inside Davy's Treehouse and on the trademark Treehouse slide. "Inventionland is like a big playground for creative people," said George during his interview with Lauren Simonetti. "We try to keep everybody in a state of mind that is real creative and real positive, because the world of inventing can be a crazy up-and-down world. It's a state of mind."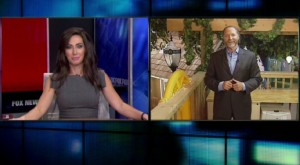 George also got the chance to talk to Simonetti about some of Davison's products, including Twister Caps, the Meatball Baker and the Hydro Bone. At the end of the segment, George offered some words of encouragement to potential inventors, after recalling the process involved in his first invention.
"Don't feel like you are all alone. People don't know how to develop new products in a simplified way. But, the Davison Inventing Method makes it simple: get confidentiality established and then find somebody that has put a lot of inventions into the stores. If you come to us, we have the most new inventions in stores out of any company in our industry."
Morning Blend
Mr. D. also got the chance to further explain the Davison method on "The Morning Blend," Milwaukee's live morning talk show that features local businesses, non-profits, events and celebrities. "That process is something I've been working on for 20 years. Inventing, affordability and storytelling… all inside the inventing method," Mr. D. says.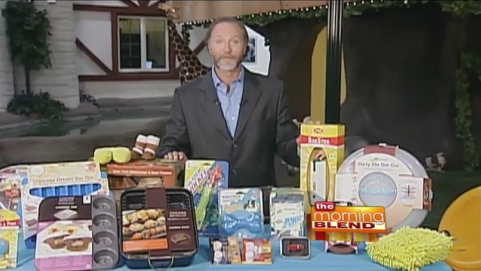 Morning Blend host Wild Bill Wood of Ft. Meyers, Florida, asks viewers, "Have you ever had an idea to make the world a simpler, happier or maybe more convenient place to live?" Cue Mr. D. riding his signature yellow Treehouse slide inside Inventionland. Mr. D. goes on to show viewers a cross-section of Davison products.
Mr. D. also got the chance to speak with Shawn Tempesta of the Las Vegas Morning Blend, where he showcases the Water Rocket and Twister Caps, among other products. Mr. D. says that Davison sets itself apart in the inventing community, because most successful inventors don't offer their services to the public – but Davison does.
And, great news, the Davison Team has even more great news about Mr. D and Inventionland!  Check back here for our second article about Mr. D, Davison and Inventionland in the media.