"America's Largest Invention Factory" is making international headlines again!  This time, the host of a popular German television show, "Galileo," toured Inventionland to see the "world's most creative workspace" for himself!
The host's tour appeared as a segment called "Bildgeschichte Inventionland" on the German TV show and on their website!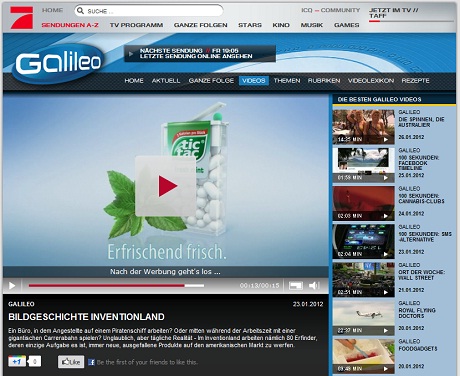 So, what did "Bildgeschichte Inventionland" (or "Picture Story Inventionland") have to say about Inventionland?  We've copied the show information below for you to enjoy:
"Ein Büro, in dem Angestellte auf einem Piratenschiff arbeiten? Oder mitten während der Arbeitszeit mit einer gigantischen Carrerabahn spielen? Unglaublich, aber tägliche Realität…"
What does it all mean?!    Well, thanks to Google Translate, we now know!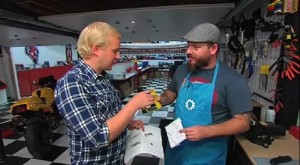 "An office in which employees are working on a pirate ship?  Or play during the middle of working with a giant slot car track? Unbelievable, but a daily reality…"
Well, that may not be exactly how we would have said it, but we think they get the gist of our creative workplace!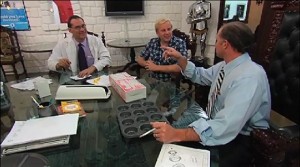 We're working on getting a copy of the video with at least some subtitles and you can also visit "Galileo" online to find out a little more about the show; but, we'll warn you, the Inventionland video there only loads for German users!
Nonetheless, we've got the German version of the show below, so you can get a look at Inventionland from an international point of view!  Enjoy!