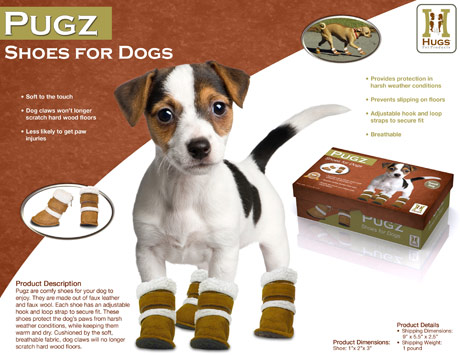 The #1 superstore domestics retailer has picked up three Hugs Pet Products for a test in 10 of its stores! The Pugz Shoes, Cool Cot and Auto Pet Dish are now selling in BB&B stores in Long Island, N.Y., Tampa, Fla., and several other cities. They are the first Hugs products to hit BB&B's shelves, but hopefully not the last!

"It's very exciting," said Davison's VP of Licensing. "Hopefully the products will test well and will sell out fast."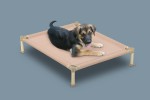 All three products are client projects that we developed through our collaboration with Hugs for our clients: Kay – Pugz, Dennis – Auto Dish, and Deborah – Cool Cot. Pugz, the newest Hugs product to hit the market, resembles the popular Uggs boots, only for pampered canines – so adorable, it's sure to be a hit! The inventors of the Pugz and Auto Pet Dish have not realized a net profit from their products.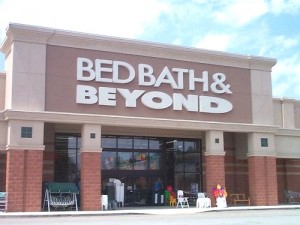 The ideas were submitted and Davison's design team began working on the projects years ago, in some cases. Once Hugs expressed an interest, the items were finalized by our corporate design team.
"It's really cool that we can go back into our inventory and pull out something a corporation is looking for," said the design manager. "It's just a matter of the right company at the right time, and this is a perfect example of that."
Congratulations to our clients and to everyone who worked on these great new products!