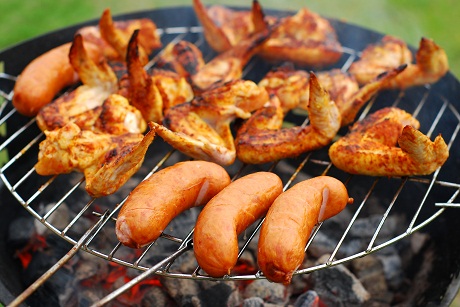 Now that the summer season is underway and we've all enjoyed some delicious grilled burgers, dogs, chicken, veggies and more, we pay tribute to the many inventors who've worked so hard to allow us to enjoy these savory treats – and with such ease!
Technically, one could say that grilling dates back to the domestication of fire, hundreds of thousands of years ago.  And, possibly campfire grilling is a bit reminiscent of those early grilled feasts.  So, how has grilling gone from the campfire to the backyard, poolside, deck-side and, even inside?
Perhaps an invention before it's time, a Pennsylvania man, Ellsworth Zwoyer, patented the design for the first charcoal briquette in 1897.  Not very practical to produce, it was Model-T inventor (and Mr. D's hero), Henry Ford, and a relative, E.G. Kingsford, who brought the briquette into commercial production and made it profitable.  As we all know, Kingsford charcoal remains popular today.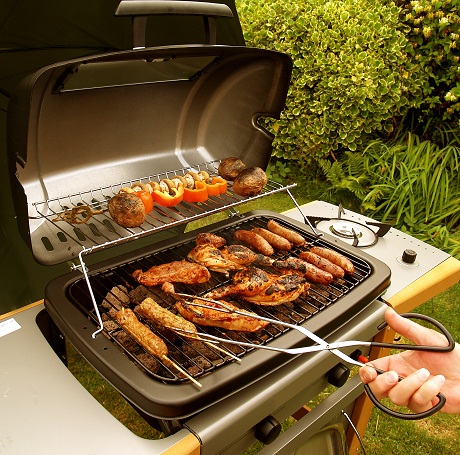 Putting those briquettes to good use, military men, returning from World War II, began moving their families to U.S. suburbs with more outdoor space and experimenting with outdoor activities… like outdoor cooking!
Up first was Swedish inventor, Hikmet Kuran's brazier grill, an open-air, charcoal grill that actually made outdoor cooking quite dangerous and often left foods burnt on the outside and raw on the inside – just the way some of us lovingly refer to as "Pittsburgh-style!"
Next, a Chicago metalworker at Weber Brothers Metal Spinning Company, George Stephen, designed a more modernized grill by adding a grate and vents to a harbor buoy he cut in half.  With that, the Weber grill was born!
Gas grills followed, when William Wepfer and Melton Lancaster, who worked for an Arkansas power company, were charged with finding a way to raise natural gas sales.  The pair redesigned a charcoal grill to work with gas instead.  Today, gas grills run on propane as well.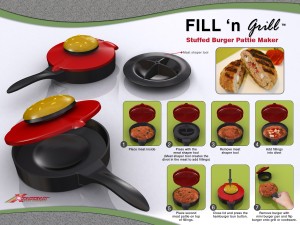 For those rainy, or snowy, days, George Foreman introduced his electric grilling station in 1994 and brought grilled goodness from the poolside to inside!
Finally, let's not forget those Davison-designed products that contribute to a great cook-out, like the Fill 'N Grill, Burger Maker and Slider Maker – just to name a few! This was a corporate project that Davison developed and licensed for its own benefit.
No matter which way you slice it (the brisket or pork BBQ that is), we owe a big burger-sized thank you to all the inventors who've helped bring grilling to where it is today!  Now, who's hungry?!