If you haven't heard of the deal-of-the-day website, Groupon, the chances are good that you may have been living under a rock for the past five years or so. While that may be a drastic statement, it is safe to say that Groupon is everywhere!
The global leader in commerce works something like this… every 24 hours, the brains behind the operation offer up an electronic coupon for a product, restaurant or service at typically 40-60% below cost.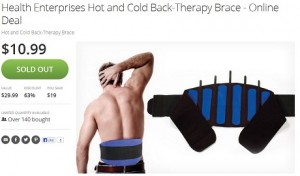 Other than sharing sheer innovation in common, Groupon and Davison now have another link; we're excited to announce that a Davison-designed product has been featured as one of Groupon's showcased products!
In fact the Hot and Cold Back-Therapy Brace, which was licensed by Health Enterprises, was not only featured; but, it SOLD OUT in just a few, short hours!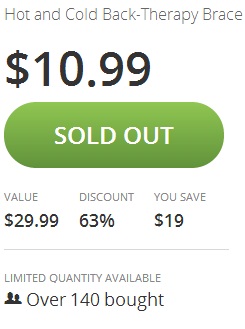 While you can no longer purchase the Hot and Cold Back-Therapy Brace on Groupon, you can see what the site had to say about the Davison-designed product:
"A series of gel packs lines the brace to treat any aches with either hot or cold therapy. Its sturdy construction also helps protect against new problems by placing firm yet comfortable pressure on the lower back. The brace comes with five removable splints that users can remove for customized support."
In addition to showcasing some of the product's very functional features, Groupon also said, tongue in cheek, that the Hot and Cold Back-Therapy Brace"provides back support and a listening ear when you're sad." Now, that may be one feature we didn't think of!
Copyright Davison 2013
A typical project does not get a royalty agreement, sell in stores or generate a profit.