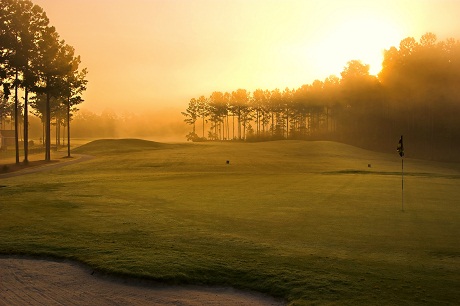 As summer winds down and temperatures begin to cool, we'd like to take a minute to recognize one of America's favorite summer pastimes, the game of golf.  After all, August is National Golf Month, so why not take a minute to "drive" home a few of the game's firsts?
We begin with the origin of the game itself, which actually was about as hard to track down as playing 18 holes on a PGA championship course!  However, it seems the modern version of the game began in 15th-century Scotland.   In fact, history shows the first written record of the game was actually a document outlawing it!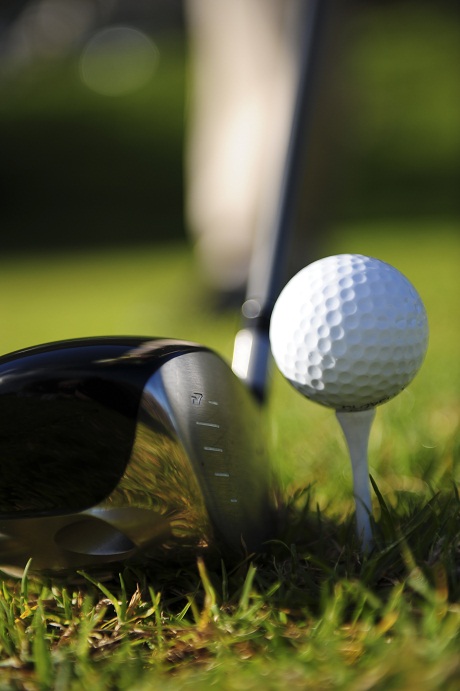 So, what did 15th century golfers whack around?  Well, at first, pebbles (OUCH!).  Next up, were thin leather bags, stuffed with feathers – which made a hole in one impossible!  Finally, in 1858, Reverend Adam Paterson was credited with making a "gutta-percha" ball from tree sap that could fly about 225 yards.  Enhancing Paterson's invention and the distance the ball would travel, Coburn Haskell introduced a rubber-cored ball in 1898 that soared to an impressive 430 yards.  The ball's dimpled pattern was added in 1905 by William Taylor and well, that pretty much brings them up to modern speed!
The earliest golf clubs were wooden and are attributed to Scottish makers Tom Morris and Willie Park.  Just before the 20th century, Thomas Horsburgh, a blacksmith, began experimenting with steel-shafted clubs.  After that, club-makers used graphite and titanium to craft clubs.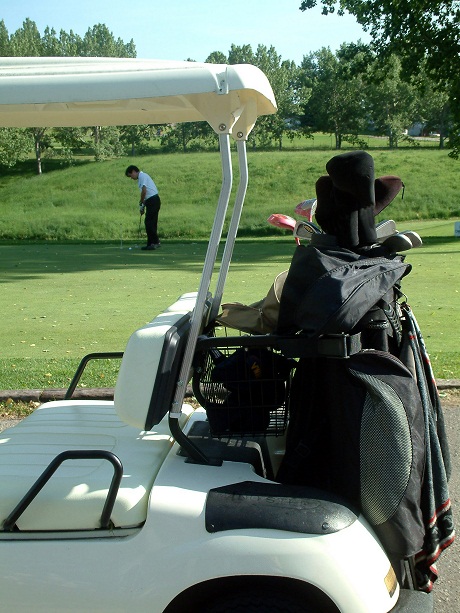 While we're not too sure how golfers originally toted their clubs around, golf bags came into use in the 1880s and Merlin Halvorson is credited with inventing the first cart in 1962.
Last, but not least, as we certainly wouldn't want to "tee" anyone off, in 1889, Scottish golfers William Bloxsom and Arthur Douglas patented the first portable golf tee.  Percy Ellis was granted a Brittish patent just three years later for his "Perfectum" tee, made of rubber and metal.  The cup-shape was added to the top of the tee and patented by PM Matthews in 1897.  Americans Prosper Senat and George Grant also received patents for various tee improvements.
If your weekend round is rained out, learn more about the history of golf and other inventors who helped improve the tools of the trade at http://www.golf-club-revue.com/golf-club-history.html and http://inventors.about.com/od/gstartinventions/a/golf.htm.