The official start of summer is right around the corner and for those of you who might have waited until the last minute to get into swimsuit-ready shape, these new inventions might help boost your efforts!
New, innovative health inventions are constantly being brought to the market; and, now, we want to take a look at a few inventions that might point you in the right direction towards healthy weight loss.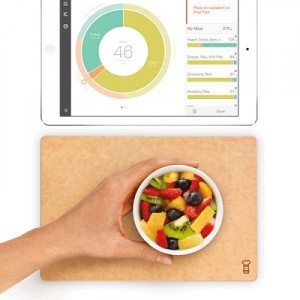 Prep Pad- Portion control is an integral step in the weight loss process. That's why an invention like the Prep Pad can help a person easily measure and portion their foods. This kitchen scale invention is made from recycled composite paper and actually, does more than just weigh your food. In fact, this health invention connects directly to your iPod via Bluetooth, which gives you the breakdown of your food's nutritional value. Additionally, a user can enter whatever type of food it may be that they need to weigh and the pad will compare its nutritional value to the USDA recommendations and personal diet plan settings. All of these features can allow a person to accurately weigh their food and record their caloric intake.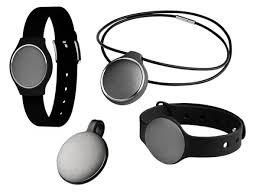 Misfit Shine- Wearable fitness technology is the latest trend. People all over the world are wearing their fitness trackers day in and day out to count their steps and track their progress. The Misfit Shine is more than just a rubber fitness band. In fact, the MisFit Shine is a fitness tracker that is designed to record biometric data while looking like a desirable piece of jewelry. This invention allows the user to choose between different wearable options like a necklace or a clip-on accessory. But, if you still like the rubber bracelet idea, this invention can be worn that way, too. This "space age" contraption, as some call it, is more or less a pedometer that will measure your motion while walking, running, swimming, and cycling. The app that accompanies this invention allows the user to set their own specific goals that pertain to their activities. The Misfit Shine invention helps a user not only track their activities, but also track their sleeping habits and their progress toward their current goals.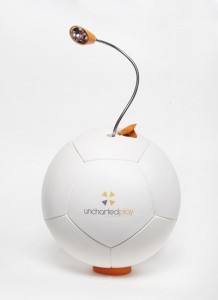 Soccket- In addition to the nutrition portion of weight loss, physical exercise also is an essential piece to the healthy lifestyle puzzle. Furthermore, in this day and age, innovative technology and the fitness industry go hand-in-hand. The Soccket is a prime example. This invention generates and stores energy as a player kicks it, which then provides energy at home. At least 15 minutes on the field creates enough energy to power a small light for at least three hours. The inventors of the Soccket, Harvard students, Jessica Lin, Julia Silverman, Jessica Matthews and Hemali Thakkar, use the principle of flashlights that charge when shaken to 'power' their invention idea. In addition to encouraging physical activity, this invention could even help those in developing nations replace kerosene, which is a leading cause of respiratory illnesses and fires.
Health and wellness continue to be a focal point in today's society. That is why new, innovative inventions continue to hit the market to help people start and maintain a healthy lifestyle by making eating healthy and being active easy and enjoyable.
Copyright Davison 2014
Sources:
https://www.yahoo.com/tech/4-smart-kitchen-gadgets-that-help-make-healthy-eating-83517324144.html
http://www.digitaltrends.com/mobile/best-fitness-trackers-devices-gadgets/#!VvKBE
http://www.rd.com/slideshows/10-health-inventions-that-will-improve-your-life/#slideshow=slide2