George Davison, CEO & Founder of Davison, the Party on the Go (aka Party Traveler) and inventor Joy Clymer (as part of Dare to Invent) will be featured on Lifetime's "The Balancing Act," America's premier one-hour women's morning show dedicated to creating trusted solutions for today's woman.
Mr. D will join host Danielle Knox (Tomorrow, Tuesday, June 26th at 7:00 a.m.) to field questions both before and after Lifetime airs Joy's episode of "Dare to Invent" – the webisode series that explores what can happen when everyday people with ideas take the leap of faith.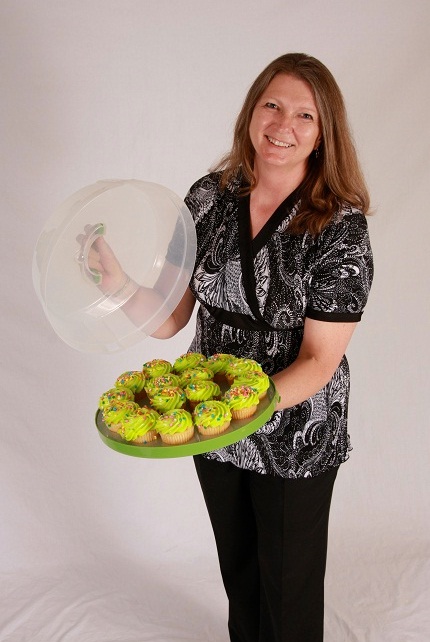 Joy, who is self-employed, wanted a neat and simple way to transport deviled eggs to picnics and parties. She had taken a dozen deviled eggs to a barbecue in a pie pan covered with plastic. By the time she arrived, they were an absolute mess.
Joy knew there had to be a better way, but she couldn't find a proper container in the stores, so she decided to invent one. The Davison Inventing Method was used to produce a design that includes a universal base, egg tray, cupcake/muffin tray, pie/cookie/cake tray, veggie/chip tray and a transparent locking lid. The veggie, pie and cookie trays rotate, and all the trays stack neatly inside the lightweight unit for compact storage.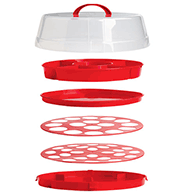 Originally designed to only carry deviled eggs, the Party on the Go is a versatile treat transporter that also has a holder for cookies, cupcakes, veggies with dip (or chips/salsa) and can even carry cakes. "There's nothing on the shelves for something like that," says, Clymer.
Lifetime Network's "The Balancing Act" treats viewers to the most current and hot topics, while featuring some of the hottest celebs from the sports and entertainment industry.
More Dare to Invent episodes and Mr. D will be featured on "The Balancing Act" in the next several months.  We will keep you updated on dates and times.
Congratulations to Mr. D, Joy and the Davison team for this exciting national exposure!
The Lifetime Network can be found on the following channels:
DirecTV Channel 252 (SD/HD)
Dish Network Channel 108 (SD/HD)
Available on most cable systems: Check local listings
Verizon FiOS Channel 140 (SD); Channel 640 (HD)
AT&T U-verse Channel 360 (SD); Channel 1360 (HD)
A typical project does not get a royalty agreement, sell in stores or generate a profit.