With Father's Day on the horizon, children, significant others and the gift-giving masses often struggle to find a present that shows how much they care about pops. Great fathers aren't complicated, so their gifts shouldn't be either. This year, consider these Davison products that offer new takes on some time-tested trinkets.
A Cut Above the Rest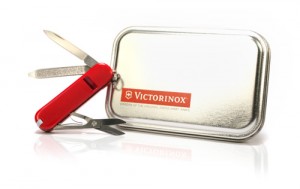 Created in caves and mastered by the Swiss, the knife has been a hit on Father's Day gift lifts since cavekids and cavedads. This year, treat your dad to an updated version of this Cenozoic classic. Davison developed the Swiss Army Whistle Knife to hold an extremely high-decibel whistle in one side of the knife housing, without exposing any moving parts. If needed, a person can alert a bystander, their dog or authorities and even ward off a possible attacker by drawing attention to them. The Whistle Knife is also small enough that it can fit on a key ring and be taken anywhere.
Make Variety the Slice of Life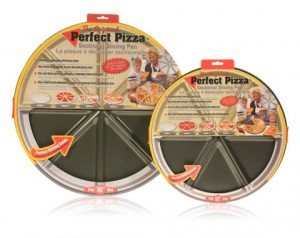 Dads keep it simple; meat, potatoes and dispensing good, old-fashioned life lessons. But, even the most regimented dad needs a break from the norm. Give your father the means to satisfy all his cravings with the Perfect Pizza Pan. With this incredible invention, which came from our very own President, every pizza can be made-to-order by the slice. The pan's unique, segmented design allows users to make completely individual pizza slices. Now, Dad can enjoy his favorite toppings on one pizza.
Get His Wheels Back in the Groove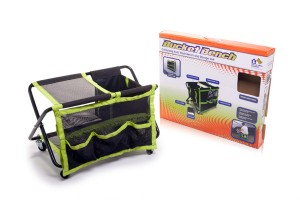 Nothing stands between sparkling wheel wells and your dad. No matter how much Dad claims to love the task, washing a vehicle can be a laborious and back-breaking chore. Squatting down to clean the wheels and bumpers can be brutal on the knees and back. Love your dad and his back with Davison's Bucket Bench. This gift, with four swiveling wheels, provides a comfortable place to sit while keeping the user at the level of wheels and bumper, so no bending or squatting is required.
Hold onto His Sanity (and Tools)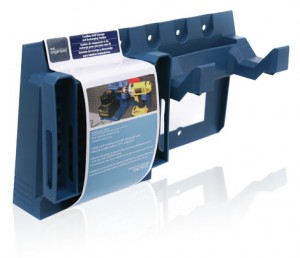 Dad's workspace can become cluttered and disorganized, which can cause a hair-pulling scene. The last thing dad needs during a 1 a.m. birthday-bike assembly is a missing tool. Relieving Dad's DIY frustration is as simple as keeping his tools organized. Davison's team of designers created the Pegboard Power Drill Holder all-in-one station to securely hold a portable drill, charger and drill bits. This product can be placed on a pegboard or mounted onto a wall, providing a convenient device for organizing tools, keeping Dad sane.
Pack Ease into Gift Giving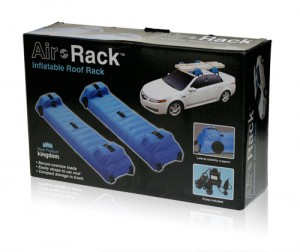 There is no living being better at packing three weeks' worth of vacation supplies than an adult male with children. Make Dad's job easier this year with the Air Rack. Transporting oversized loads on a car or SUV means having to mount a heavy roof rack to the vehicle, which can take a lot of time and effort. We created the Air Rack for a company that wanted a quick and easy way to secure oversized loads to a vehicle's roof. The roof rack can be inflated quickly with the included pump; and, the rack easily and securely straps to the roof. We all know, when Dad's happy on vacation, everybody is happy on vacation!
Steer clear of the same-old-same-old this Father's Day and let these Davison spins on traditional gifts turn dad's head!
A typical project does not get a royalty agreement, sell in stores or generate a profit.