When Pittsburgh came together in celebration of the arts for the 59th annual CLO Guild Ball on Saturday, June 7th, it was none other than our CEO and founder, George Davison, his mother, Moira, and his daughter, Morgan, who led the epic night!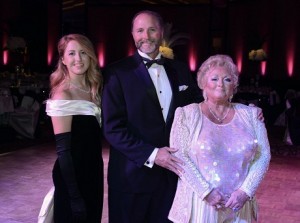 The three generations of Davison co-chairs hosted the magical evening, "A Night to Remember," welcoming nearly 350 guests to the Westin Convention Center in downtown Pittsburgh.
The musical night included dinner, dancing, raffles and a silent auction, all in support of the Pittsburgh CLO Guild's community outreach programs, which include performing arts college scholarships, internship programs, youth and senior ticket programs, musical theater training programs for adults and children with disabilities and other community arts programs.
Longtime CLO Guild supporters Judge Robert and the late Violet Gallo also were honored during the evening with the CLOE Award and a video tribute.
Special thanks to everyone who came out to celebrate the 59th annual Pittsburgh CLO Guild Ball in support of the arts!
Read more about the exciting evening in the Pittsburgh Post Gazette or on Triblive.com and see more photos from "A Night to Remember" in Whirl Magazine!
Copyright Davison 2014