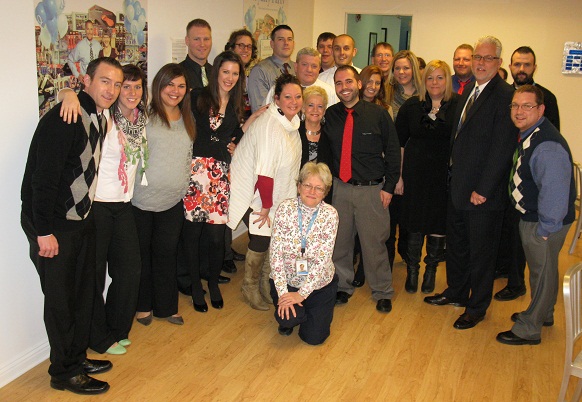 So, you give the entire Davison team just under a couple of weeks to make a contribution to a local charity toy drive and what happens?
They come through with flying colors, of course!  This year, Davison's contribution to the U.S. Marines' Toys for Tots drive was a whopping 224 toys!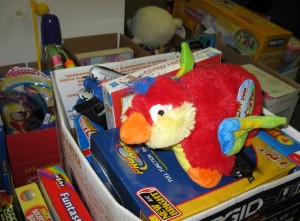 According to our President, Mr. Vescio, those contributions certainly did not go unnoticed.
"Seeing the pile of toys waiting to be picked up was a great reminder of the selfless efforts that people put forth each year to ensure that children around [Pittsburgh] wake up to a toy Christmas morning.  Thank you to all those that put forth the effort," said Mr. Vescio.
Speaking of those who put forth a tremendous effort to help with the toy drive… we talked with Director of New Products Melissa Clark, who organized the event.  Needless to say, she was pleased with the outcome.
"This year, in the time that we had to pull this off, I think it turned out great…" said Clark. "Just seeing their eyes light up with all the toys brought us great joy.  It is an overwhelming feeling that you really can't describe in words.  Just knowing what you have accomplished and the joy you are bringing to little kids is all worth it."
Founder and CEO George Davison said he could not agree more.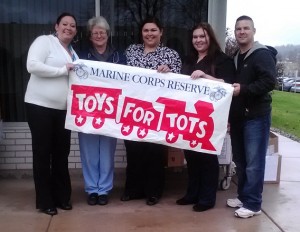 "What are we all doing this for if it isn't for the next generation?  Bringing joy and hope to others gives us hope that they will one day give back to make a better life for others, too," said George Davison.
Clark was quick to attribute this year's success to all the help she received during the drive.
"I had some great help with this year's drive.  Rebecca Leff and Hilary Armstrong helped me here at RIDC Park and Bryan Younkin took care of it at our Irwin location. It makes me feel very good that there are a lot of people out there that came together and bought the toys and knowing that we work with a great bunch is a great feeling. I am just happy that we came together as a team and we now have a ton of toys to give to these children.  So, I do want to send a big thank you to all [who] participated," said Clark.
Thank you to everyone that participated!  Happy Holidays!