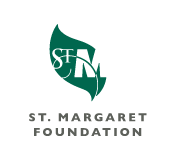 A team made up of professionals from Davison's sales division, along with several of their friends and family members, participated in the 2010 St. Margaret Foundation Fitness Classic 5K run / walk. The team proudly represented Davison, a corporate sponsor of the event, which helped to "fill in the gaps with hope" for needy patients at UPMC St. Margaret and the three family health centers. Davison family members also raised additional donations for the worthy cause.
Team members were raring to go on the sunny Sunday morning, so much so, in fact, that two of the men decided, just as the race starter yelled "Go!" that they would run instead of walk. Although they had not prepared or warmed up at all, Daniel K., 27, came in third in his age group. Jason Z., 43, also determinedly finished the run. The managing senior director of new products was a bit sore, but glad to have participated and gone the distance. That is exactly what he and his sales team does every day, he said.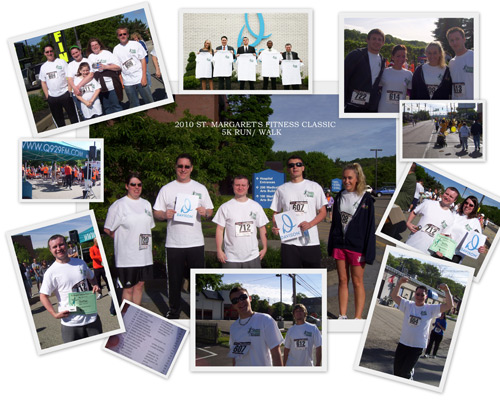 "That's what we're all about, day in and day out; going the distance for our clients," said Jason. "I'm very proud of the service we provide to our customers, as well as our community; and I'm looking forward to participating in the Fitness Classic again next year — but next time I'm definitely going to do some stretching first."
Other participants from the Davison sales division were Kelly K., Courtney H., Thembo T. and Mike M.
Davison's donation helped to make this year's event the most profitable one to date, according to the foundation, which sent this warm thank you note:
"On behalf of the St. Margaret Foundation, I want to thank you for making that sacrifice and assure you that your gift will be directed to make a meaningful difference in the lives of those we serve… Thank you for your kind and thoughtful consideration of the people we serve in this community. You make a measurable difference in providing hope." – Mary Lee Gannon, President.