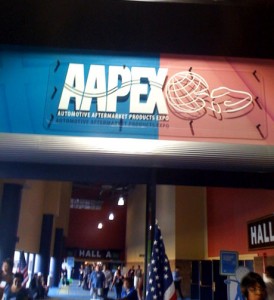 Davison's Vice President attended the 2009 AAPEX / SEMA trade show in Las Vegas, where several Davison-designed products and packaging were turning heads of attendees.
SEMA is an automotive specialty trade products convention that attracts a large number of leaders in the automotive industry. AAPEX is the world's largest business-to-business event for the automotive aftermarket industry.
Numerous Davison designed products were on display, including the RV Leveler and the Wireless Turn Signal Mirrors, which were de
veloped for CIPA, as well as Mirrors and Arrow Signals, for which Davison designed innovative packaging. The response to the products, which have been on the market a little while, was very good, said the VP. He also found one of Davison's first successful products, which was created for Flo Tool International — the Oil Filter Gripper, which was on display as part of a promotional in the Hopkins Manufacturing Booth.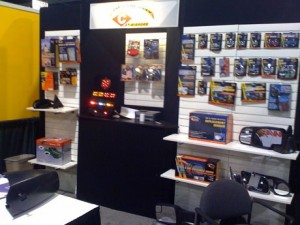 "It was really great to see that," said the VP.
Davison has an active relationship with numerous companies that were at the show, and the Vice President personally met with representatives from several of the corporations including Larin, Carrand, Hopkins, Wagan Corp., Budge Ind., Mallory Ind., Pilot Automotive, Dee Zee, CIPA, and On the Edge Marketing.
"In today's economy, companies are venturing outside their core line to be able to show their customers or buyers something that separates them from everyone else." The VP said. "Now more than ever companies are looking for products that will diversify their product line … The goal is to offset their business model, and we can help balance it for them."
While no client should expect that his idea will be presented at a trade show, Davison's presence at trade shows is invaluable in building contacts and keeping in touch with companies that are looking for new or improved products."