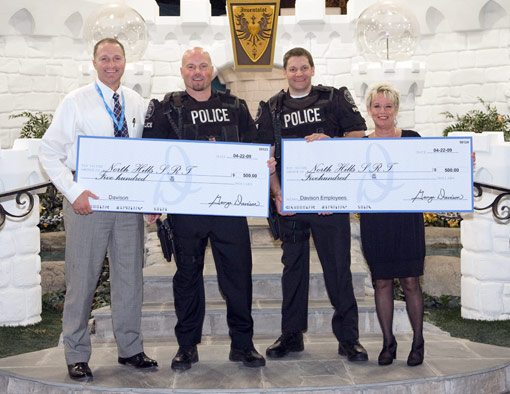 Davison employees donated $500 to the North Hills Special Response Team, a SWAT unit made up of local police officers dedicated to protecting their communities. The company matched that with a $500 donation if its own, for a total of $1,000.
The North Hills SWAT team consists of officers from about 10 communities in the North Hills area of Pittsburgh. Team members have to purchase their own special equipment, such as winter gear and night vision goggles, which are essential if the team gets called into a situation where they have to shut the power off.
Davison is pleased to provide funds that will help with the purchase of equipment that is necessary for the team to do its job as a special response unit in critical situations. Two NHSRT officers visited Inventionland to accept checks from CEO George Davison on behalf of the company and from Linda Koprivnikar on behalf of the employees. The officers expressed their sincere appreciation for the donation.