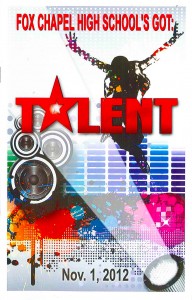 Elaine Mitsch, Vice President of Fox Chapel Area High School PTO, recently thanked George Davison (Founder & CEO of Davison) for his generous charitable contribution to the Fox Chapel Area High School – Fox Chapel's Got Talent Committee and PTO.
In the letter, Ms. Mitsch also thanked George Davison for his continued commitment and support.
Please see the letter that was sent to Mr. Davison and the Davison company.
_______________________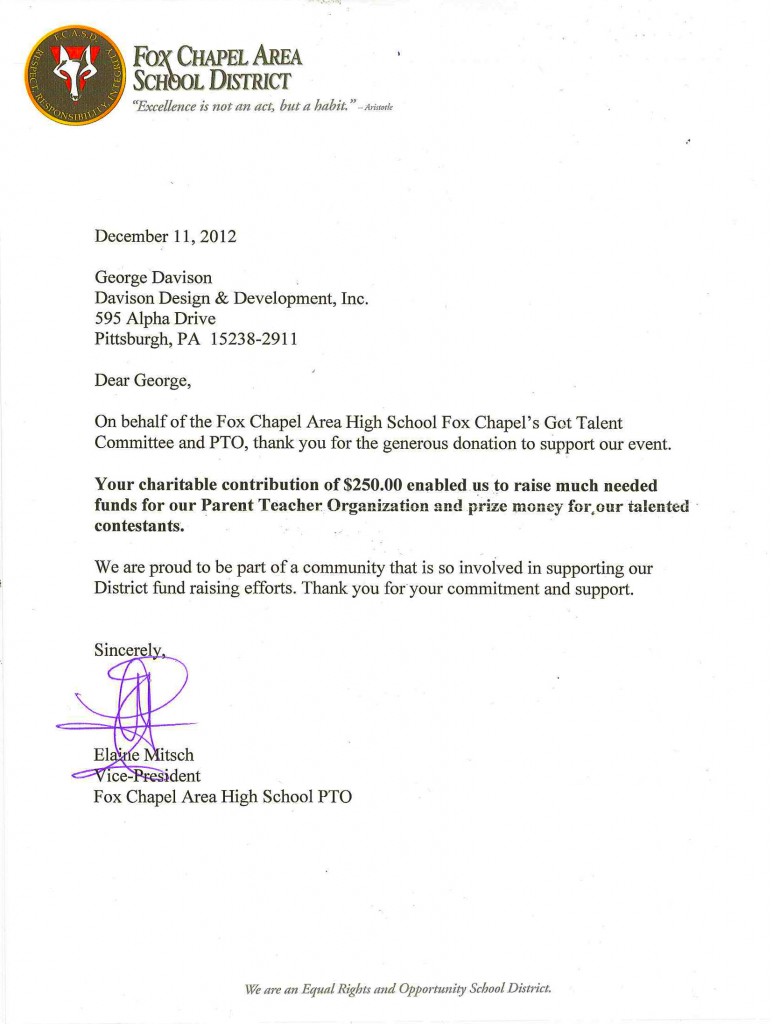 Here are the ads that were seen in the 2012 Fox Chapel High School's Got Talent program: