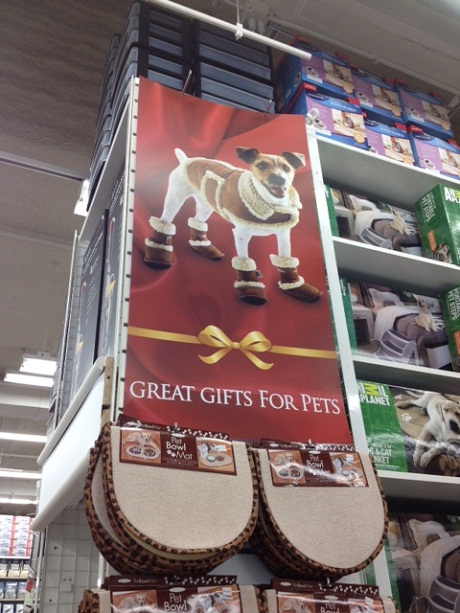 We've recently received "paws-itively" great news about some innovative Davison-designed booties!  Pugz Shoes for Dogs have been marching their way on and off of store shelves, into the homes of happy, happy customers!
In fact, Bed Bath & Beyond, who added the adorable faux leather and faux wool boots to their line-up this fall, can't keep enough pairs on the shelves; so, they've placed orders for additional supplies!
And, thanks to members of our Licensing and Sales teams, we've got some awesome proof at a couple stores across the nation, too!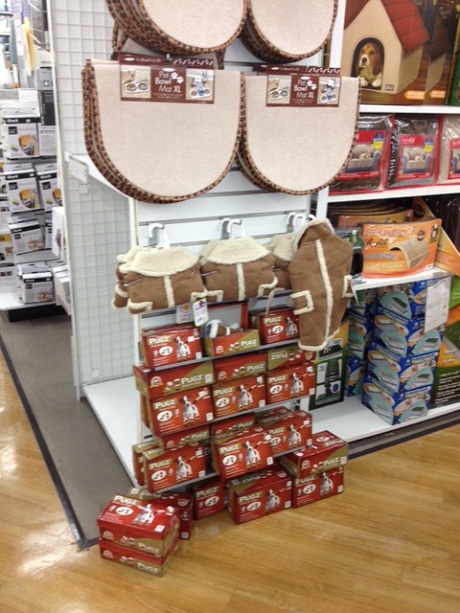 While at a trade show this fall, our Vice President of Licensing sent us a few pictures from a Bed Bath & Beyond store in Chicago!  Look at that awesome end-shelf placement!  From the looks of the display, several customers already have had their paws on the puppy shoes, which we designed for our client, Kay!
A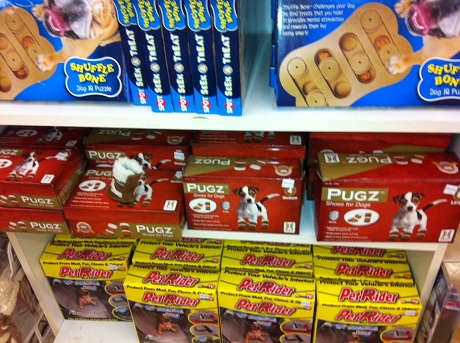 Managing Senior Director of New Products found some Pugz at a Bed Bath & Beyond store in Pittsburgh.  If they're in Chicago and Pittsburgh, they may be right in your backyard; so, if you've got a puppy who's made Santa's "Nice" list this year, pick some up!
Even greater news for these comfy kicks, Bed Bath & Beyond isn't the only retailer "begging" for the booties!  Petco representatives have expressed interest in increasing their orders, too!
Plus, Pugz recently were featured as the "Big Steal" on meijer.com!  The site featured the regularly-priced $29.99 shoes at a whopping 40% off for the day!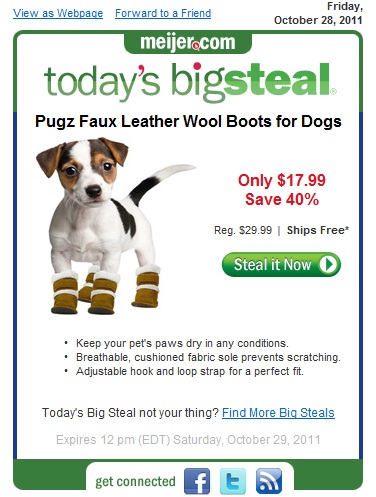 It is so exciting to see the big moves these little shoes are making!  Congrats to everyone who's worked on Pugz and special thanks to our Davison team members who spotted the Davison "D" while they were out and about!
Look for more updates on Pugz and other Davison designs in the coming weeks!
A typical project does not get a royalty agreement, sell in stores or generate a profit.