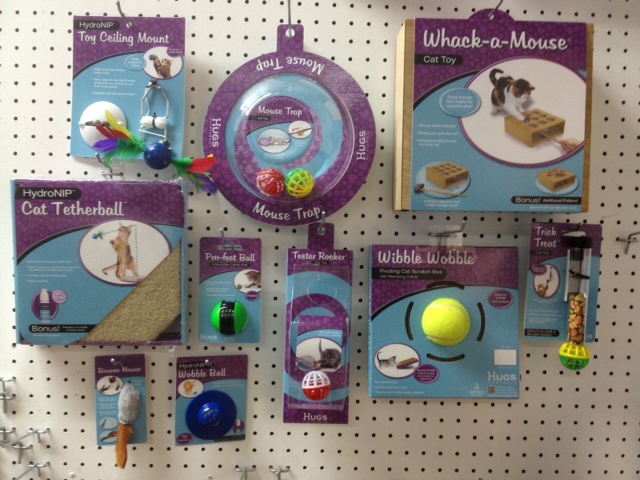 Today, we're heating things up and taking you back to the long, sunny days of summer when we first introduced a few Davison-designed cat toys.
At the time, Hugs Pet Products, who licensed the innovative line that promises to keep cats occupied for hours, was preparing to showcase the toys at one of the pet product industry's biggest trade shows, SuperZoo in Las Vegas.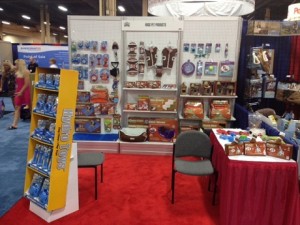 Well, since that time the weather has turned colder, but some pretty purr-fect things have been happening for the toys, which are proving to be hot – hot – HOT!
"Look what hit Petco stores…" said Davison Vice President of Business Development and Licensing, when he shared a photo of the line on store shelves earlier this month.
That's right, several toys in Hugs' innovative cat line have landed (on all four-feet, of course) on the shelves at the leading pet specialty retailer. Of course, we're "feline" pretty good about the placement!
"Hugs and Inventionland are excited to finally see the new innovative cat items starting to hit PETCO stores. The six new items look great on the store shelf and we look forward to the continued success with Petco in this category," said Simbeck.
Check out the Wobble Ball, Mouse Trap, Teeter Rocker, Wibble Wobble, Whack-A-Mouse and Purr-Fect Ball on Petco shelves.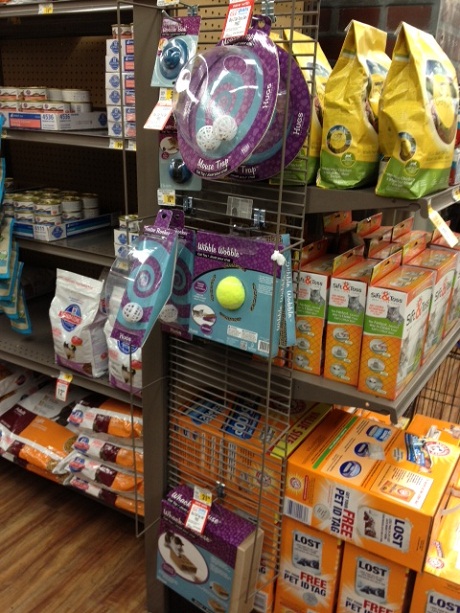 Check back for more updates on these much meowed-for pet products!