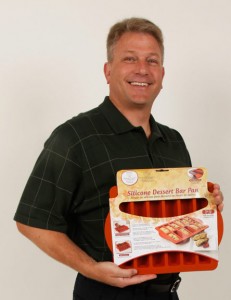 Marines are tough and their brownies should be as well, at least according to Davison inventor Joe Springer. Joe preferred the crispy edges of his baked goods so much that he would pilfer the crusty corners of his family's freshly baked brownies.
"I would cut around the edges and my wife and mother in-law would yell. Of course, it was me," exclaims Springer. Joe created the Silicone Dessert Bar Pan to relieve himself of his brownie-bandit ways and to provide others with a neater and easier way to bake brownies and other desserts. Unlike metal bakeware, this silicone pan is flexible and remains cool to the touch.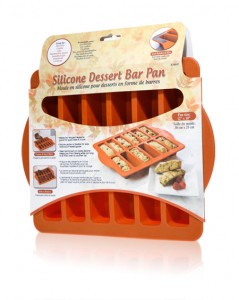 The 12 candy-bar shaped molds can be filled with brownie batter, Rice Krispie treats or cookie dough; and, each piece comes out perfect.
Not only is Joe's Silicone Dessert Bar Pan a hit with QVC hosts, who proclaim "You've got a corner in every bite!" but he and his family get a lot of enjoyment and pride from his creation.
"The Silicone Dessert Bar Pan has benefited my family in a couple of ways. We have the pan and my wife does enjoy baking with it. We have given some to friends and it is neat to give someone a product that you have invented," Joe says about his creation.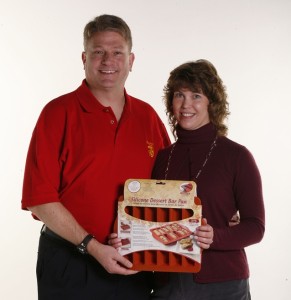 Joe, who will spend this year's Father's Day with his dad, son and the rest of his family, has passed the creative juice to his son, Joey, 14. "My son is always telling me of ideas of things that he wants to invent. He is pretty creative and the fact that Dad created something gives him proof that it can be done."
Joe exemplifies how hard work and dedication can overcome the obstacles of a demanding market.
Happy Father's Day to Joe and dads all across the land!
A typical project does not get a royalty agreement, sell in stores or generate a profit.