Big name brands are starting to cut the cord with their new inventions. Companies like Apple, Roku and more recently, Google have all created a piece of hand-held technology that streams online media through Wi-Fi straight to your television screen.
Although we used to enjoy our TV a la carte, these new inventions are paving the way to condense our wanted technology into the palms of our hands.
That is why each of these companies is capitalizing on this need and has created their own type of wireless device.
Let's take a look at Apple TV, the Roku 3 and Chromecast and see what each of these devices offer to the consumer.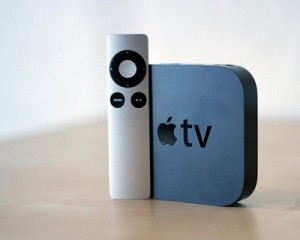 Apple TV– easily connects to an HDTV via the HDMI port which automatically detects your wireless connection. Apple TV also can stream content from other Apple inventions. In addition, Apple TV features AirPlay which allows the user to stream music, videos and photos directly from an iOS device. Built into the device is AirPlay Mirroring that is incorporated into the Mountain Lion operating system that makes it possible for the user to stream anything on their computer's screen wirelessly to their TV.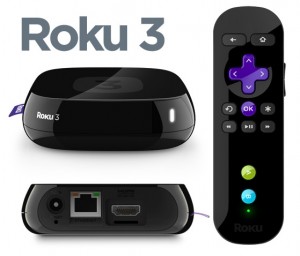 Roku 3– this small-media player allows the user to stream their internet content straight to their larger device by way of a built-in Wi-Fi connection that doesn't require the use of a power cord. This gadget works independently and does not need a tablet or computer in order for it to work. In addition, the Roku 3 comes with a remote that controls the online video and music apps, which Roku dubs as their "channels". The remote for the Roku 3 has a special feature that allows the user to plug their headphones into a headphone jack which mutes the main external audio and transfers the sounds directly to the headphones.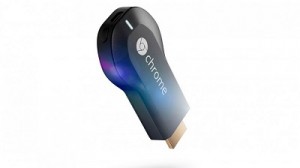 Chromecast– Google now has an invention that might rival Apple TV; this small dongle device connects directly to the HDMI port on an HDTV and allows users to stream TV shows, movies and anything that comes from the Chrome browser, right to their TV. Unlike Apple TV, Chromecast streams its media from the cloud rather than a mobile device itself. Google noted that streaming from the cloud had less of an impact on battery life and allowed for higher-quality streaming.  Google touts that the Chromecast has the capability to stream across multiple operating systems (Android or Apples iOS).
All three of these inventions and their inventors continue to invent solutions that allow us to cut the cord between different technologies. In this instance, Apple, Roku and Google have all created a device that allows the consumer to wirelessly stream their internet content straight to their television.
Copyright Davison 2013
Sources:
http://computer.howstuffworks.com/cloud-computing/google-cloud3.htm
http://www.merriam-webster.com/dictionary/dongle
http://www.wired.com/reviews/2013/04/roku-3/
http://electronics.howstuffworks.com/apple-tv1.htm
http://www.huffingtonpost.com/2013/07/25/chromecast-roku-apple-tv_n_3654453.html
http://www.forbes.com/sites/sethporges/2013/03/25/the-roku-3-set-top-box-a-nearly-perfect-product/
http://reviews.cnet.com/8301-33199_7-57320715-221/apple-tv-vs-roku-which-streaming-box-should-you-buy/
http://www.bbc.co.uk/news/technology-23437476
Pictures:
http://news.cnet.com/8301-13579_3-57565436-37/tim-cook-dances-around-the-apple-tv-question-again/
http://www.roku.com/roku-products
http://abcnews.go.com/Technology/google-chromecast-lets-stream-video-tv-phone-tablet/story?id=19762854