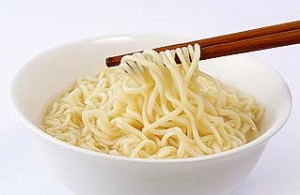 Chances are that if you raid the pantry (or mini fridge / desk drawer) of any college student, office worker or, shall we say, "cooking-impaired" individual, you will find one common item in stock…we are talking about RAMEN! Although most people only think of ramen noodles as a quick and easy lunch, this microwave meal is actually the creation of a celebrated inventor, and the significance of these noodles goes far beyond their convenience.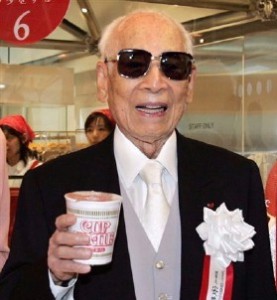 Taiwanese born inventor and entrepreneur, Momofuku Ando was living in post-WWII Japan—a time when the country was facing hard times and suffering from a massive food shortage.  Ando could   not understand why the Japanese government was encouraging citizens to eat bread instead of the traditional noodles that had always been the dietary staple of the country.   The government    explained that the noodle producers were simply too small to supply a nationwide shortage.  Ando realized that a quality, easily prepared noodle product could feed the masses and, being an    inventor, saw the shortage as an opportunity. He immediately began working to innovate the production process. Ando invented a method of drying and flash-frying noodles, allowing them to be  ready to eat in just minutes when covered with boiling water. In turn, he created the world's first instant noodles.  He decided the flavor the noodles with chicken broth, and introduced Chikin Ramen  in 1958. However, Ando was far from done. In 1971, he invented his most successful product, Cup Noodles.  The revolutionary method or preparation exploded overseas, and as production  increased, prices dropped. Ando was able to open numerous production facilities and, eventually, he introduced the variety of flavors we know today, such as beef, shrimp and spicy.
Ando was honored by the Japanese government with numerous medals. In 1999, the Momofuku Ando Instant Ramen Museum opened in Ikeda, Osaka.  In January of 2007, Momofuku Ando Day was established in the United States, celebrating the inventor of what has become a staple food for disaster victims and those on a tight budget, as well as for college students and those in need of a quick and easy meal. Momofuku Ando Day is also a day to fundraise in order to help those in need and to call attention to poverty and hunger through ramen or food donations to food banks and soup kitchens.  Check out the video of the Momofuku Ando Instant Ramen Museum: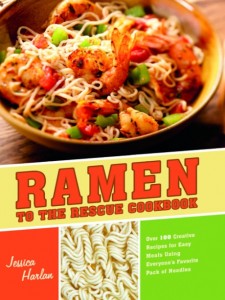 Today, people consume over 86 billion servings of ramen noodles each year, and it is no surprise that some individuals have gotten pretty creative with their ramen recipes! There are recipes for ramen French toast, ramen cole slaw, even ramen burritos! In fact, there is even a ramen cookbook, Ramen to the Rescue, with over 120 recipes!
Copyright Davison.com 2013
Info Sources:
https://lemelson.mit.edu/resources/momofuku-ando
http://www.theramenrater.com/2012/01/16/the-ramen-rater-momofuku-ando-day-january-19th-2012/
http://en.wikipedia.org/wiki/Momofuku_Ando
http://www.nissinfoods.com/about.php
Image Sources:
collegebound.net
bp.blogspot.com