The Chillz Cooling Mat was a featured deal in the Coupaw.com "Dog Deals for Winter Vacay" email!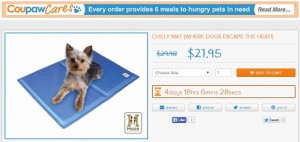 But, the great news about Davison products does not stop there. In the very same email, the Chilly Vest, which also was licensed by Hugs Pet Products, was featured as a limited-time-only deal, too!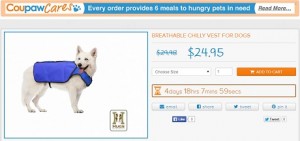 To top it all off, when we visited Coupaw.com, we saw that the Pugz Boots for Dogs that we designed were also featured as a deal on the site!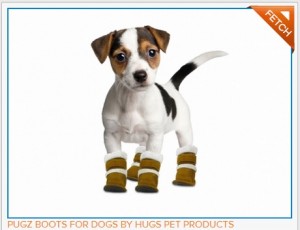 That's not one, not two, but THREE Davison products featured on a site that promises to tell people about "the best pet services and retailers" that they can find! As if anyone would need more of an incentive to shop Coupaw.com, we also learned that every order placed there equals six meals for rescued pets in need! What an innovative way to help out our four-legged friends!
You can see all of the featured Davison pet products and learn more about how Coupaw.com is reaching out to pets in need by visiting Coupaw.com. We're sure that this is just the first of much great news that we'll hear about the Chillz Cooling Mat and our other innovative pet products this year!
Copyright Davison, 2015