When Diana Edington, the inventor of the Chilly Mat, noticed that her new puppy was having a hard time getting comfortable, she decided to take matters into her own hands.
That's exactly what our client inventor told "The Banner," a Carthage, Indiana, newspaper that recently published an article about their hometown-inventing hero.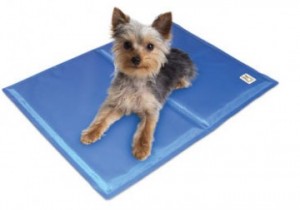 "I had a puppy that was very tiny, and was looking for a way to make her feel not only comfortable, but secure," she said. "At the time, she was in a crate. We put things in the kennels with them or their doghouses to help them stay comfortable through the winter, and you can do that with blankets. But, in the summer, blankets are too hot."
Like many of our clients, Edington found a Better Way to do something… in her case, help her puppy stay cool and comfortable.
To help with her invention idea, Edington found Davison online; she contacted us and we continued to brainstorm on her idea with her.
"Once we had the general ideas in place, they took off with it from there… Davison is very good about taking the ideas that you throw at them and making it in a way that will benefit the company as well as you…" said Edington.
The Chilly Mat, Edington's invention recently has been featured as a limited-time deal on coupaw.com and at a Bed Bath & Beyond store in Ohio. But, wait… there's more!
Edington herself will be visiting Davison soon! Stay tuned to hear more about her visit!
Until then, here's Diana Edington and the Chilly Mat's story below: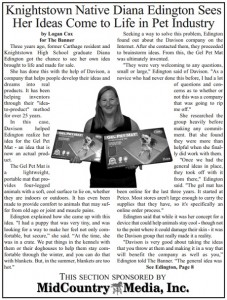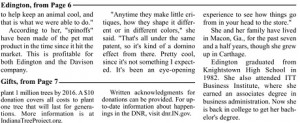 Copyright Davison, 2015
This client has realized a profit on this product.
A typical project does not get a royalty agreement, sell in stores or generate a profit.