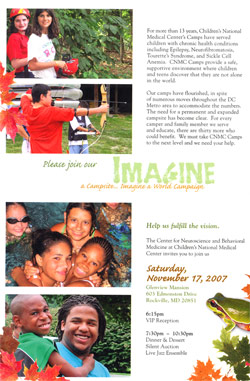 Davison is honored to be a supporter of Children's National Medical Center Camps, which have served children with chronic health conditions for more than 13 years.
Through participation in its "Imagine a Campsite … Imagine a World" campaign, Davison is helping provide a safe, supportive environment where children and teens with epilepsy, neurofibromatosis, Tourette's syndrome and sickle cell anemia discover they are not alone in the world.
CNMC camps offer seven days and six nights of summer fun and social connections. Campers participate in a wide variety of sports, activities and programs, through which the children and teens gain a better understanding of their condition, strengths and self worth.