The Neat Things In Life blog recently posted a review and held a giveaway of the Davison-designed Silicone Dog Treat Pan, which is licensed by Hugs Pet Products.
Jammie Morey, the author of the blog, celebrated the pan as a safe alternative to the commercial pet-food offerings that have recently suffered numerous recalls.
"Just like my daughter, I plan on spoiling "Bones" [our new puppy]! After we got him, I started looking online for some dog treats to make and I found an awesome site. So, when I was contacted by Able and Active, I was a bit excited when I learned I was going to be reviewing several awesome items for Bones… one of them being the Hugs Pet Products [Silicone Dog Treat Pan]! This was going to make making those treats so much easier," said Jammie.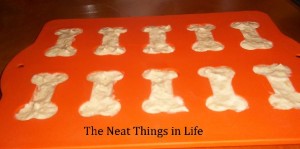 Jammie created an interesting frozen-treat recipe for her new Silicone Dog Treat Pan — a frozen peanut butter snack intended to refresh her dog in their hot Southern climate.
"I wanted Bones to have a nice refreshing treat when we took him outside. Plus, who doesn't love peanut butter?" Jammie writes.
Jammie even tried some of these treats herself, writing, "These are super good, I will not lie."
Created by Davison and licensed by Hugs Pet Products, the Silicone Dog Treat Pan is a great way to monitor exactly what your dog puts in his stomach. The flexible baking pan enables health-conscious pet owners to create fresh, homemade treats for their canine companions.
While Hugs Pet Products' Silicone Dog Treat Pan comes with a number of suggested recipes, you can give Jammie's frozen peanut butter treats a try or even create your own K-9 cuisine!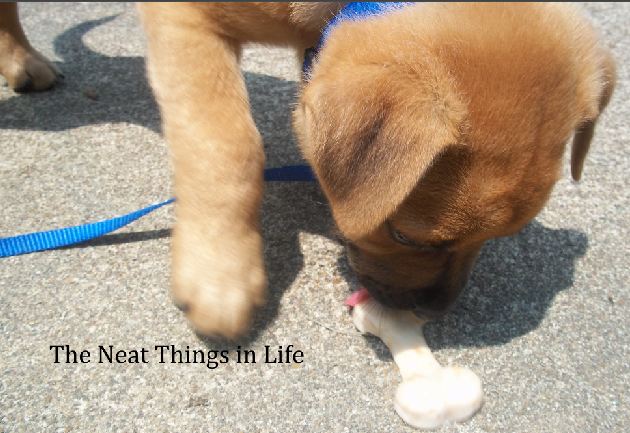 A typical project does not get a royalty agreement, sell in stores or generate a profit.