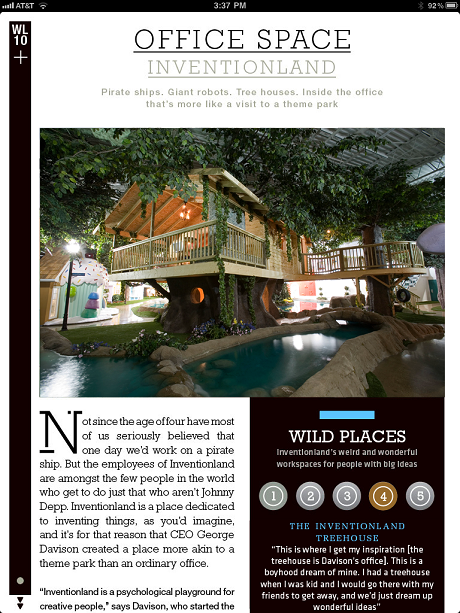 Call it creativity gone digital, our "world's most creative workspace" has been featured in Project Magazine, "the world's first native iPad magazine!"
According to their website, Project Magazine's core subjects are international design, innovation, science, fashion and business… we'd say Inventionland fits right in!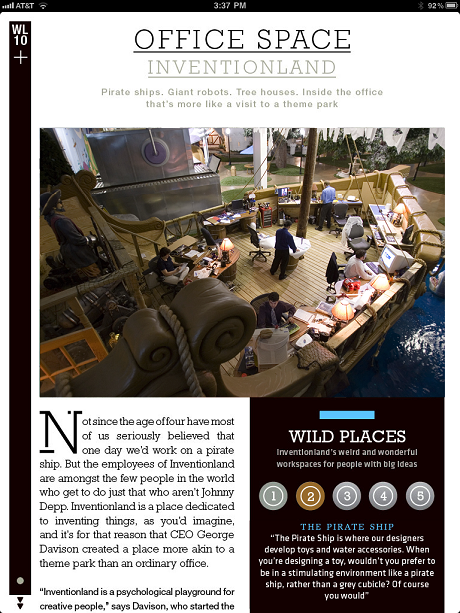 The Inventionland article, which appears in the magazine's 10th issue, features several awesome pictures of the creative design facility. It also marvels at the philosophy behind the 16-unique themed sets.
"With a company wholly focused on people having big ideas, Davison wanted to create a workspace that would encourage expansive thinking, with more of a child's view of what is possible than a grown up take on what is practical. The result is something like Disneyland with desktops," said Project Magazine writers.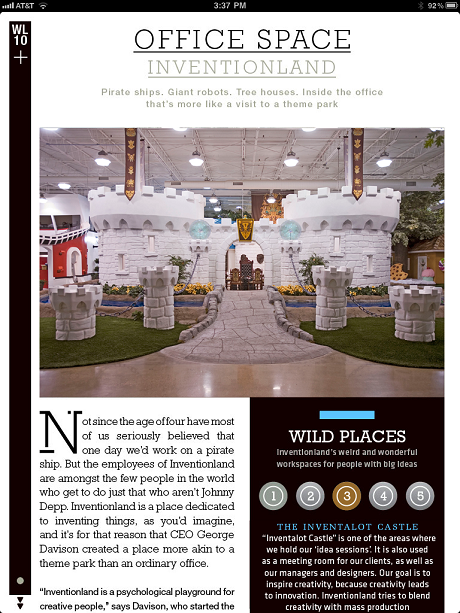 The article also includes a great interview with our CEO and Founder, Mr. Davison, who explains how Inventionland designers create products for individuals and corporate clients.
"Inventionland is a psychological playground for creative people," says Mr. Davison, who goes on to say that he created the facility to give every idea person the opportunity and resources to succeed in pursuing their ideas.
What an awesome article from another cool new media outlet!