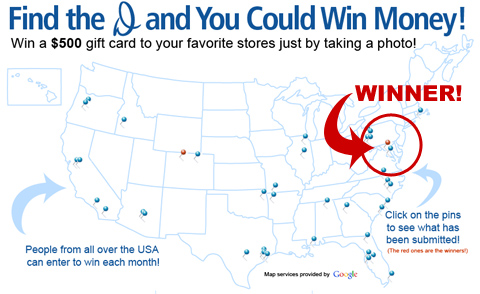 Diana, from Parkville, Maryland, is the second winner in our "Find the 'D' and You Could Win Money" giveaway! She was beyond excited when she got the good news.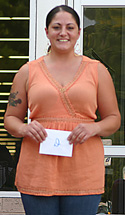 "That is so crazy — are you serious!?" exclaimed Diana. She enters a lot of online contests for fun, but never expected to win. Entering the contest was "very easy," as was finding products with the Davison "D," she said.
"They're everywhere — there's so many of them!"
Diana has chosen a $500 gift card to Walmart, which will be incredibly helpful to her family. She will be shopping for some much needed household items, clothing, school supplies, and a few toys for her son. She is also a new client who is pursuing her new product idea. She learned about the contest through her director, Darryl.
"It's been great working with you guys, so this is a bonus!" said Diana, who actually bought the product she took the photo of in Walmart (no purchase is necessary). "Thank you again for this opportunity. It really helps when money is tight … I am happy to be working with Davison on a product and that gave me the opportunity to learn about the sweepstakes. I was late on entering the first month but I entered the first day of July. I always enter other sweepstakes but its just for fun. I never thought I would win. Thank you again!"
Darryl also has enjoyed working with Diana since May on her new product idea, and he is very happy that she won the giveaway. 
"She's pretty fun, and she's pretty dedicated to her project," said Darryl. "Diana's very enthusiastic, and a good person to deal with."
We are running the giveaway again this month, and everyone who enters from now until Aug. 31 will be in our next drawing for a $500 gift card to a store carrying Davison products. So don't forget to tell all your friends to enter — they might be our next winner in "Find the 'D' and You Could Win Money!"