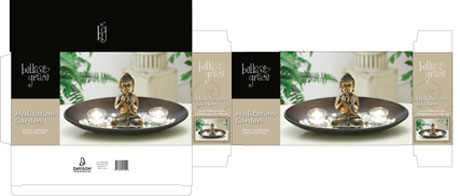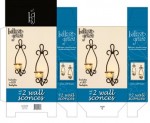 Six more candle products in Metro Design's Bella Grace line have hit the stores, for a total of 13! All the packaging we created for the line is now in stores, said our senior category director, who shared the good news from Metro. "They're pleased with the results; they got good feedback from the companies."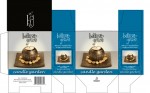 The new products are: Ball Candle, LED Tealight Sconce, Oval Meditation Garden, Square Meditation Garden, S-Shaped Sconce, and Scrolled Wall Sconce. Click into these images to get a larger view of the great packaging design!
The products are selling in all eight outlet stores owned by Variety Wholesalers, except for Meditation Gardens, which is currently available in Rose's. Variety Wholesalers has a total of well over 200 stores throughout the South.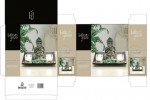 Any leftover samples are being used by Metro to show the products to other retailers – the more the better! In the near future the six new packaging solutions will be added to our product pages.
Once again, kudos go to everyone on the corporate team who created the packaging. Congratulations on a job well done!