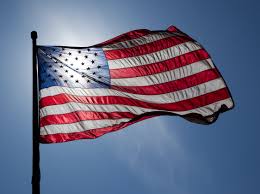 We may have celebrated our nation's independence earlier this month, but members of our armed forces work day in and day out to protect our freedoms. That's why, whether it's Memorial Day, Veteran's Day or even just an ordinary day of the week, we should give our thanks to those brave men and women who serve our country in regions far and wide.
On July 4, 2013, Food City, a United States supermarket chain with stores located in Kentucky, Virginia and Tennessee, released a patriotic advertisement as a tribute to both veterans and active duty military personnel for their service to our country.
With over two million views, this advertisement has hit home to many people all over the nation, and if you haven't seen it already, check out the clip below:
After watching this advertisement, we hope that it inspired you to salute those service men and women for the sacrifices that they have made to protect the United States of America!
Copyright Davison 2014
Media:
http://upload.wikimedia.org/wikipedia/commons/9/9b/US_Flag_Backlit.jpg