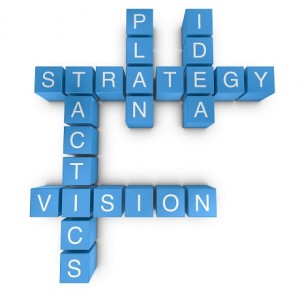 As we prepare to celebrate next month's National Scrabble Day on April 13th, we're brushing up our "wordsmith" skills with a brief history of the game that made us all a little more aware of minding our "p's" and "q's"… literally!     
You can play it online, enjoy a variation like "Words With Friends" and even play a Jr. Edition with the younger set; but, SCRABBLE® was invented mostly because of tough economic times.  Yes, one of the most popular board games of all time was invented because its creator was out of work.
"If there hadn't been any Depression in the thirties, there wouldn't be any SCRABBLE®."  So said Alfred Butts, the inventor of SCRABBLE®, who, incidentally, never made any money from what became one of the most successful board games of the 20th century.  Butts was an unemployed architect living in New York in the 30s when he began devising a word game using letters printed on small cardboard squares.
Butts called his game 'Lexiko' and there was no board.  That came later as the game changed its name to 'It' and then to 'Criss-Cross.'  Butts made a few sets to sell to friends, but it went unnoticed until 1948 when James Brunot thought it might have commercial possibilities.  He and his wife began making the game in their home in Newtown, Connecticut.  They settled on the name SCRABBLE®.
The Brunots only sold 2,000 sets in their first year and sales remained sluggish until 1952, when the owner of Macy's store, who had played the game while on vacation, told the toy department to stock it.  Other toy shops followed suit and the rest, as they say, is history.
The New York firm of Selchow & Righter, who were making the boards for the Brunots, bought the rights to the whole game in 1953.  In Britain, the rights are owned by J. W. Spear and Sons.
The standard set in the 50s cost $3, but Brunot devised a deluxe version with white plastic tiles, which cost $10.  These plastic tiles eventually became the norm.  The wooden tiles, which were manufactured of maple in Bavaria, had a grain in the wood that players could memorize to help them pick the letters they needed.
Since then, SCRABBLE® has remained a popular choice for young and old to test their word-building skills.  Hasbro markets a number of variations on the original concept to appeal to kids as young as three.  It is truly a board game with appeal to all ages and for the ages.
(Information taken from About.com)