Spring truly has sprung and along with this bright and colorful season comes everyone's favorite thing: spring cleaning. Well, maybe it's not the most beloved tradition of the season, but it is nice to start the most life-giving season with an equally life-giving home scrubbing. Tackling your entire home armed with a vacuum and a scrub brush can be a daunting and tiring task. Given recent advances in tech, however, there are new and innovative ways to make this time-consuming process a lot easier.   
---
1) PhoneSoap Smartphone Sanitizer ($60)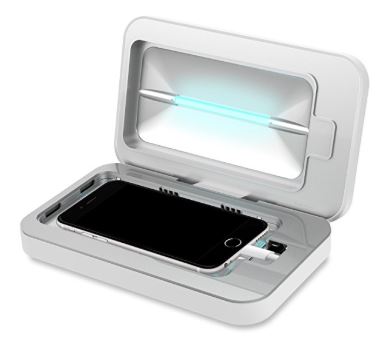 One of the most important parts of spring cleaning is germ control. This is the time of year all these pesky germs come out of hiding. That and the rapid changes in weather make it really easy to get sick. And once one person in the house gets sick, it's pretty near impossible to contain. One of the most bacteria-ridden items is your phone. You're setting it down on germy surfaces all day and then putting it near your face and mouth- yuck. Well, now there's the PhoneSoap Smartphone Sanitizer, which zaps away germs and bacteria using specialized UV lights. It also has a built-in phone charger and acoustic amplifier so you can charge your phone or listen to music while it works its cleaning magic. This device isn't exclusive to phones, it can also be used on smaller items like pens, jewelry and watches.
---
2) Forpow UV Toilet Sterilizer ($60)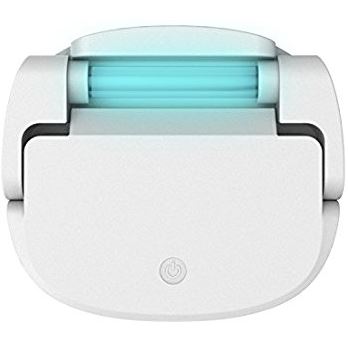 One of the more dreaded spring-cleaning chores is toilet scrubbing. This handy little device makes this chore significantly less gross without any additional strain. This gadget adheres to the underside of the toilet bowl and uses an ultraviolet ray lamp to zap away bacteria, odors, mold, and microorganisms.
---
3) Eye-Vac EVPRO Stationary Vacuum ($119)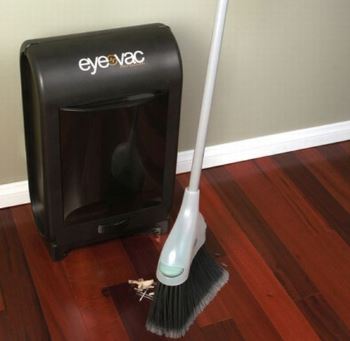 Sweeping up little messes around the house can be tasking with a dustpan. You're always bending over and there's always that little bit of dust that you can't seem to get into the pan (no matter how much you struggle). This little gadget has an infrared activation system so it'll suck up any debris that is pushed toward it. It's fairly affordable as well and has an easy-dump canister so everything goes straight into the garbage can with no spills.
---
4) Black + Decker Cordless Lithium Hand Vac ($60)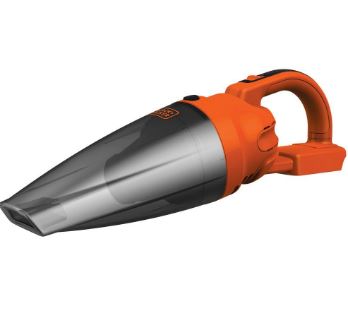 Any avid spring cleaners out there will know how difficult it can be to lug your giant vacuum around just to use the hose to get little counter spaces and hard to reach corners. Having to unplug it and re-plug it every other room makes this chore quite a…well, chore. This lightweight cordless vacuum takes the hassle out of that task. Much easier than dragging your entire vacuum around, this device has a rechargeable long lasting battery and makes picking up stubborn dirt and dust a lot more convenient.
---
5) iRobot Roomba 960 ($699.99)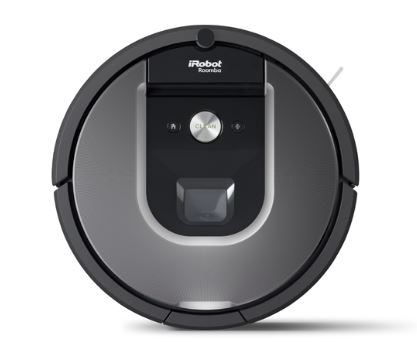 Another vacuum? Be honest, clean floors are half of the spring cleaning battle. Now, if you're someone who really hates this chore and you're also someone with a little extra money, something like the iRobot Roomba 960 would be a great option. This device essentially takes care of this chore all on its own. It seamlessly navigates throughout your home, keeping track of its location along the way. It also has patented Dirt Detect Technology which has sensors that can recognize concentrated areas of dirt throughout your home, thereby prompting the robot to clean more thoroughly in those areas. It has a long battery life and will connect itself to the charger when the job is done. It even has a mobile app so you can schedule cleanings and receive mobile updates and diagnostics right on your phone.
---
6) WINBOT Robotic Window Cleaner ($399.99)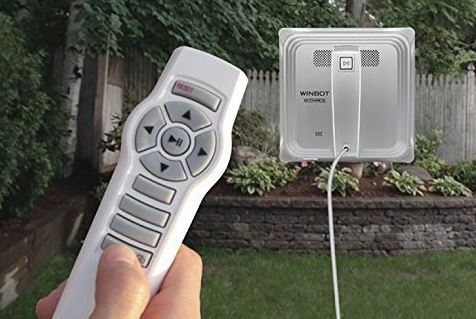 Another major part of spring cleaning is tackling all the glass surfaces in your home: windows, mirrors, shower doors, tables. Similar to the Roomba, this gadget allows you to take care of this task without lifting a finger. Simply attach the bot to the glass surface and it takes care of the rest. It'll notify you with a friendly tune when it has finished it's cleaning job.
---
7) Hurricane Spin Scrubber ($99.99)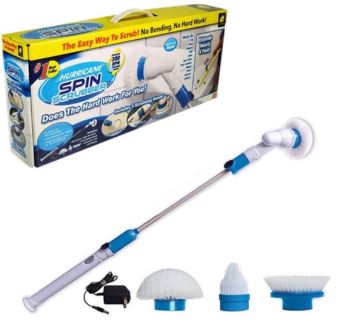 Scrubbing out the bathroom can be one of the more labor-intensive spring cleaning chores. This chore is made a lot easier with a tool like the Hurricane Spin Scrubber, which uses a brush rotating at 300 RPM to remove stains easily and quickly. It's also rechargeable and cordless, so it can be used anywhere from indoor to outdoor surfaces that need a good scrubbing.
---
8) Landroid Robotic Mower ($999)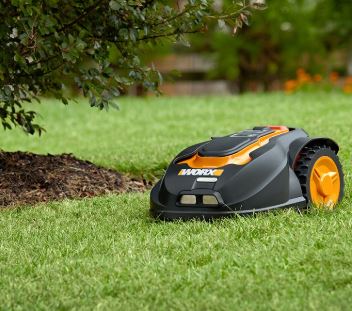 Now that the snow is melting and the sun is shining bright again, there's some outdoor cleaning and upkeep that needs to be done. One part of that being mowing your fresh patch of grass. Also similar to the Roomba in design, this programmable mower will mow your lawn all on its own. Not only can you customize its daily cutting schedule, but the device also has sensors which can detect if there's rain so that it can retreat back to base. It's even equipped with a very quiet motor so you have to option to program it to mow during the night, leaving your lawn open for play during the day.
---
9) iRobot Looj ($299.99)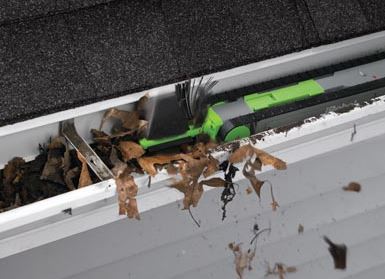 The least favorite outdoor chore for many is cleaning out the gutters. This remote control device uses a four-stage cleaning process to remove gutter debris, making gutter cleaning a much safer and easier task. Looj can clean up to a 30 ft section of gutter in around 5 minutes, whereas doing that manually would take five times as long (on average). It's also waterproof, which not only helps with we debris in gutters, but makes it easy to hose down when the job is done.          
---
10) CleanWave Sanitizing Wand ($69.95)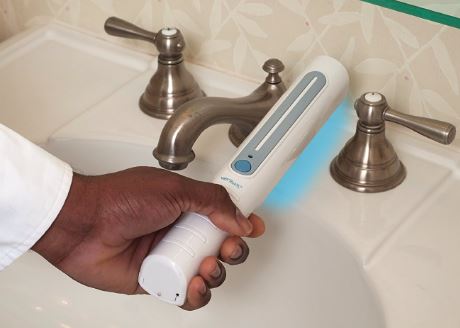 A more high-tech version of sanitizing spray, the CleanWave Sanitizing Wand uses UV technology to kill viruses, odor-causing bacteria, molds and other allergens. It uses similar tech to the PhoneSoap, but it's portable so you can use it on germy surfaces all throughout the house. This is a nice alternative to chemicals and having your house overrun with the smell of cleaning fluid.  
---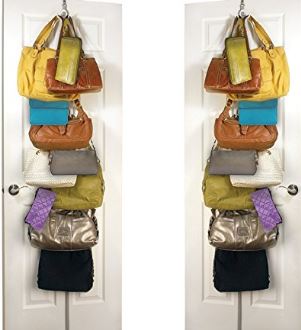 Honorable Mention: To get your closet reorganized this season, it can be helpful to use purse racks, clothes racks, and hanger pockets. These products from Jokari are perfect for keeping your closet more organized and spacious for this spring season.
We're very lucky to live in an age where some of the most daunting spring-cleaning tasks can be passed off to robots. Perhaps one day we'll live in a world where the machines will even be able to organize our closets for us, too. Until then, these new innovations in cleaning tech are sure to allow your home to blossom.