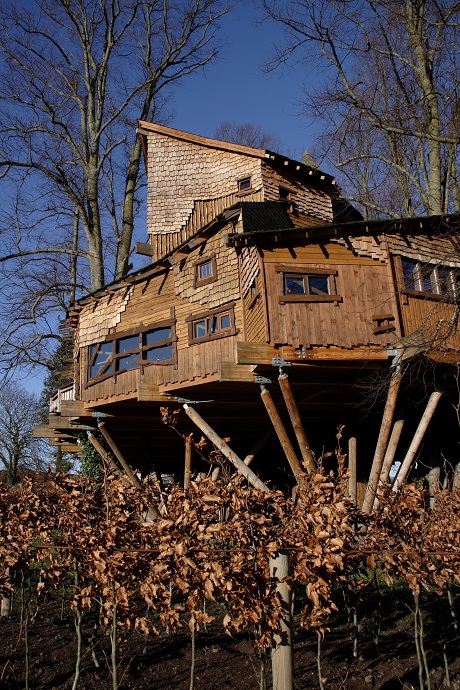 A spaceship to the moon, a secret hideout to stash treasure or even a castle surrounded by a shark-filled moat… to a child, a tree house can be all of these things and more – sometimes all in one day! A great imagination can transform a backyard tree house into just about anything, but don't think that just because you've outgrown your swing set, your fun has to be over. We've listed a few tree houses that are grown-up versions of old favorites and are sure to appeal to the inner-child in all of us.
The Alnwick Garden in Northumberland, England, is home to one of the most impressive tree houses in the world, around 6,000 square feet to be exact! Built in 2004, this amazing structure stands about 56 feet above the ground and is comprised of a main house with two towers and a sprawling deck area connected to two smaller tree houses. The main attraction of this wooden wonderland is a gourmet restaurant called, what else, The Tree House, which is a famous destination for travelers from all over the world!
Many kids have "run away" to their tree houses, but in several exotic locations, such as Costa Rica and Africa, tree house hotels are becoming real life getaways for tourists. Usually found perched in massive Baobab or Mahogany trees, the unique accommodations come complete with en-suite bathrooms, king size beds and private decks. But, none of those amenities compare to the real allure of these treetop hotels, which is the chance to feel completely immersed in the breathtaking landscape and wildlife that make these locations truly magical.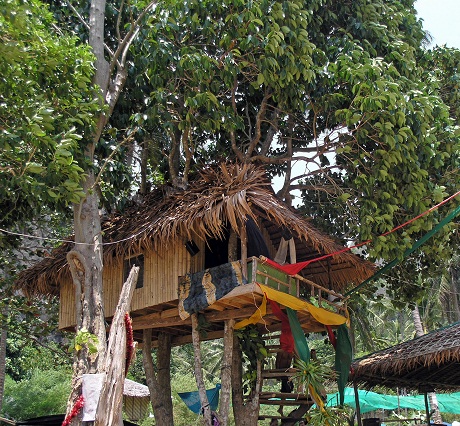 If the restaurant and hotels seem nice, but size is what you're really looking for, this is the tree house for you! Soon to make its debut in the Guinness Book of World Records, the largest tree house in the world is located in Crossville, Tennessee and stands over 97-feet-tall! It is built around an 80-foot, white oak tree that measures 12 feet in diameter, and has six other trees supporting it. This tree-mansion has 11 floors, is around 9,000 square feet and even boasts a miniature basketball court and bell tower!
Last, but CERTAINLY not least, we couldn't imagine discussing tree houses without mentioning our very own Davy's Treehouse. Evoking all of the imagination and creativity of childhood, this tree house is in a category all its own. With each tour of Inventionland, Davy's Treehouse inspires young minds to think outside the box and know that when it comes to inventing, the sky is the limit!