Whether you want to believe it or not, Christmas Day is tomorrow! We can only hope that you are putting the finishing touches on wrapping your presents and, for those of you who waited until the last day to get your shopping done, well, good luck!
Aside from the holiday stress, we thought we would offer you a light-hearted blog post to lift your spirits and spread the giving spirit that is associated with this time of the year!
Let's take a look at some of the ideas for innovative Christmas present inventions that we stumbled upon while we were shopping around!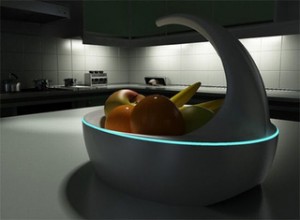 Glowing fruit bowl- People don't like fruit cake almost as much as they don't like rotten fruit. Well, this invention would be perfect for that fruit-lover in your life. The BLUE bowl is a product that was invented through collaboration between Turkish designers. Although this may not be the most stylish gift, it is practical and the blue ring of light keeps your fruit fresh for longer periods of time. The blue light, which has been proven to inactivate certain types of bacteria, is actually a UV wavelength light that shines over the top and around the sides of the bowl. The wavelength helps fight off  bacteria such as E. coli, salmonella and ethylene gas, which speeds up the process of rotting. By getting rid of these bacteria, the BLUE bowl has found a "Better Way" to keep your produce safer and fresher for longer.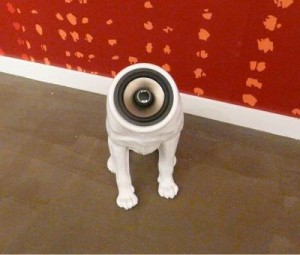 Woofer Speaker – This invention is giving new meaning to a 'woofer' on your stereo system, literally. A headless German Shepherd may not be the best Christmas gift, but, what about a white German Shepherd, whose head was substituted for a speaker system? (Note: these aren't real dogs).
With the pun fully intended, these Woofer Speakers have the same function as any other woofer speaker on the market, except this speaker invention was designed to mesh well in varying rooms like a hunting lodge, rec room or maybe even an art studio, to name a few.  I wonder how Sir Barks-a-lot sounds on that Woofer Speaker? Maybe that joke was a tad bit of a stretch.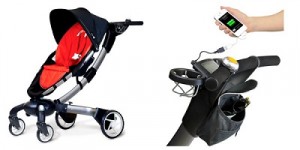 Origami baby stroller- This invention is great for those soon-to-be or new parents! The Origami baby stroller makes going on a walk a multi-tasking event, because it gives you the option to charge your phone as you walk with the stroller; a perfect feature for those who like to document every moment of their child's life! Rain or shine, during the day or at night, this stroller has pathway lights that will make you and your baby more visible to motorists, a definite check mark in the safety department. Although this baby stroller doesn't have a V-8 engine, it does have an LCD dashboard that displays a thermometer, speedometer, plus trip and lifetime odometers. Let's just say that we hope one day this invention will be geared towards adults; it sounds like a luxury car for babies!
These are just a few of the innovative inventions that would make perfect Christmas gifts, particularly for those who are racing against the clock to finish their holiday shopping. Nonetheless, these inventions are infused with innovation and creativity to design a product that can be used by people far and wide!
Happy holidays from Davison to you and your family!
Copyright Davison 2013
Sources:
http://home.howstuffworks.com/10-wacky-home-inventions.htm#page=1
http://home.howstuffworks.com/10-wacky-home-inventions.htm#page=7
Images:
http://gizmodo.com/390739/blue-bowl-shines-light-on-your-fruit-to-stop-the-rot
http://www.wired.com/listening_post/2008/06/spotted-at-mtv/
http://latimesblogs.latimes.com/.a/6a00d8341c630a53ef0168e5de7f20970c-pi