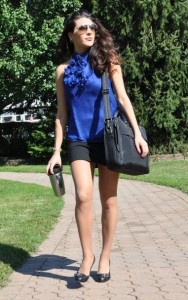 It is often said that the everyday can become extraordinary when seen through the eyes of a visionary.  When Pennsylvania native Christine Walker watched her high school boyfriend and his teammates make messes on their cafeteria trays with gigantic cookies soaked in milk, she knew that's just not the way the cookie should crumble.  Christine had a vision.
"I was horrified and thought, 'I need to put a stop to this,'" Christine said.  "I thought, 'Wouldn't it be better in the shape of a bowl?'  That would solve the mess, but still be delicious."
Although the self-proclaimed obsessive baker waited several years to take her vision to the next level, Christine eventually found the motivation to move forward with her delicious idea after baking a batch of cookies and sharing her idea with, of all people, her personal trainer.
"He said, 'You have to pursue this!'  He had a friend, who had worked with Davison; [so], I was actually referred… and I took his advice," said Christine.
Needless to say, his advice and Christine's delectable design are paying off!
With the help of Davison's creative team, Christine's Cookie Bowl has been licensed by Xtraordinary Home Products under their Chicago Metallic brand and is now selling as the Brownie Bowl on QVC – on TV and online!
Cookies, brownies… and, oh, so much more!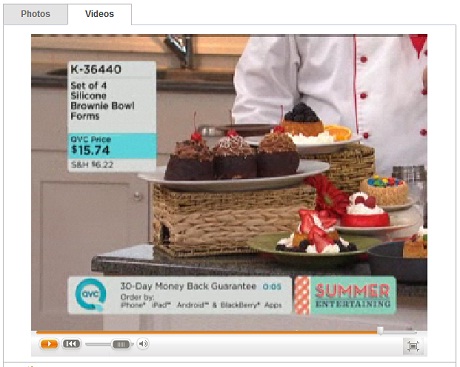 Thanks to its sleek, silicone design, the Brownie Bowl can cook at any temperature, with any recipe.  So, users can bake cookies,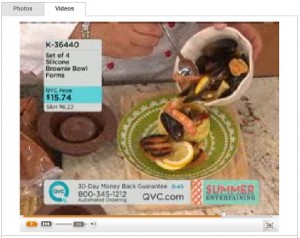 cakes, breads, brownies, cereal treats, muffins… nearly anything… and they bake up evenly every time.  The Brownie Bowl is even dishwasher safe for easy clean up!
We highly suggest you check out the video on QVC.com, but with fair warning… you'll probably leave hungry and with some new silicone bakeware!
But, Christine Dared to Invent… Dare to Watch! 
The client has not made a net profit on this product. A typical project does not get a royalty agreement, sell in stores or generate a profit.