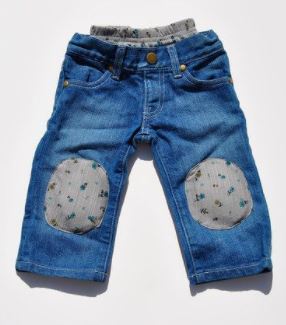 It's an exciting moment in every parent's life when their child begins to crawl. But it's only a matter of time before this milestone becomes a frightening realization that your child can begin to get into things they aren't supposed to.
How can you keep track of a baby who is just beginning to discover the world around them?  No matter how closely you watch them, you can't keep an eye on them 24/7.
Sitting in her home one day, Lisa Evans was getting some work done while her son, who had just learned to crawl, was playing on the floor only a few feet away.   He was in a safe area and Lisa was sure she was close enough to keep him out of harm's way.
Eventually, though, she began to notice scrapes and bruises on her son's knees as a result of bumping into things while crawling. The concerned mother searched for a solution to this problem but was unable to find what she was looking for. This sparked an idea.
What if Evans could create a product that would protect her son while crawling and let her know where he was at all times?
Having developed a few prototypes, Evans finally found an idea that worked: Squeeky Knees. By incorporating squeaking kneepads into her child's pants, Evans would now know exactly where her child was and know that he was protected.
Squeeky Knees not only allows parents to locate their child, but also provides children with padding to protect their knees from scrapes and bruises.
The solution Evans was able to come up with not only solved her problem, but also led way to a new line of baby products that could keep toddlers safe and give parents peace of mind.