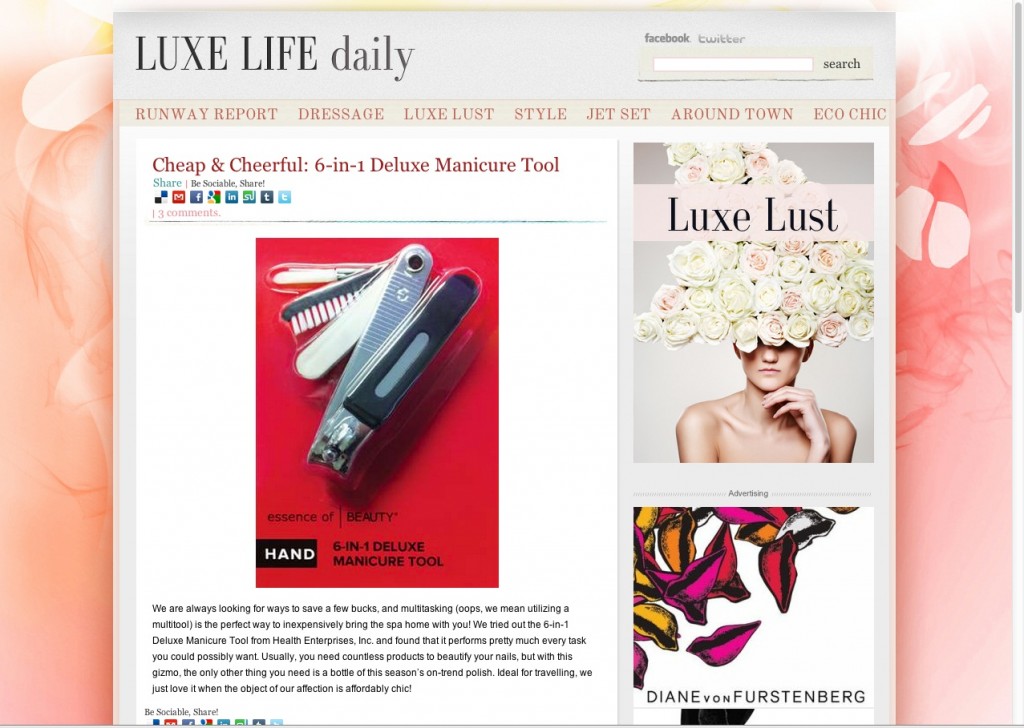 LUXE LIFE daily – a popular lifestyle blog – recently reviewed the Davison-created, Health Enterprises-licensed 6-in-1 Manicure Multitool. The multitool, which includes everything that the nail savvy need for that fresh-mani look, garnered rave reviews from the LUXE LIFE's "Cheep & Cheerful" bloggers:
"We are always looking for ways to save a few bucks, and multitasking (oops, we mean utilizing a multitool) is the perfect way to inexpensively bring the spa home with you! We tried out the 6-in-1 Deluxe Manicure Tool from Health Enterprises, Inc. and found that it performs pretty much every task you could possibly want. Usually, you need countless products to beautify your nails, but with this gizmo, the only other thing you need is a bottle of this season's on-trend polish. Ideal for traveling, we just love it when the object of our affection is affordably chic!"

The Budget Beauty Blog also could not help but sing the praises of the 6-in-1 Manicure Multitool.  The self-proclaimed "beauty obsessed" blogger ("Hot Product Reviews!") was pleasantly surprised by the high quality feel of such an affordable gadget: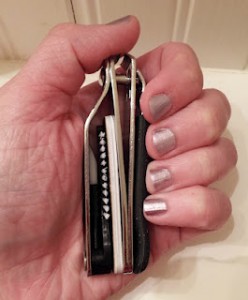 "When folded up, this tool fits right in the palm of your hand.  I was also surprised at how weighty it was- it feels really substantial and expensive in your hand.  The outside grip on the nail clippers is a soft silicone which I love, because you can really hold on to this without it slipping out from between your fingers like the all-metal ones can…Having so many tools in one was a lifesaver on vacation, and I'll also keep this in my purse from now on, for touch ups because it hardly takes up any space.  I was really impressed by the quality of the Manicure Tool in general, and I've found myself pulling it out of my bag this week at work to file a jagged edge or push back my cuticles."
Even our very own CEO and Founder, George Davison (Mr. D), had great things to say about this versatile nail-taming tool:
"We use ours at home [all the time] and it is very convenient."
Combining six essential nail-care tools into one convenient, compact tool, the Davison design team developed a product that allows for perfect nail enhancements anytime, anywhere! The 6-in-1 Manicure Multitool includes a nail file, two-sided nail buffer, cuticle pusher, two-sided cleaning stick, nail brush and clippers; it even has a silicone, non-slip grip that is gentle on the fingers.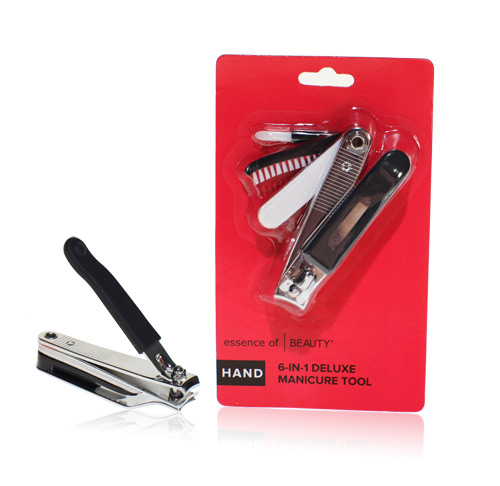 The multitool was also praised by LUXE LIFE commenters for its airport-security friendly design, emphasizing its ability to create trendy nails almost anywhere!
Created for a client who wanted salon-perfect nails without the fuss of toting the whole cuticle kit and caboodle, the multitool includes everything the nail savvy need for that fresh-mani look.
Cathalene and the Davison team deserve a well-polished hand for garnering such positive attention from the "hot product" gurus at LUXE LIFE daily and the Budget Beauty Blog!
The client has not realized a net profit on this product.  A typical project does not get a royalty agreement, sell in stores or generate a profit.