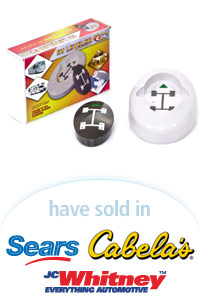 The innovative RV Leveler we developed for a corporation to provide an efficient way to accurately level a recreational vehicle was featured in the RV Daily Report, a premier online source of RV news. The article was posted on the website's homepage, as well as sent out in its Newsletter.
The RV Daily Report is an independent source of all the news impacting the RV industry — for people employed in the industry as well as those who enjoy using RVs. The RV Leveler article also was featured under Breaking RV News at RV Trader.com!
In addition, the RV Leveler is the featured new product in the October 2009 issue of RV News, "the voice of the RV industry since 1975!" Check it out on the RV News New Products page!