The 2012 Fall Pugz ™ line is now in stores!
But even more exciting than having Pugz boots in one Petco and Pugz leg warmers in another Petco across town, the entire fall line is prominently displayed on endcaps.
Showcasing leashes, beds, coats, leg warmers, harnesses, boots — all featuring Pugz's signature faux suede and fleece combination – the visual appeal of these endcaps creates a gravitational pull on Petco customers shopping anywhere near this K-9 couture.
CEO and founder of Davison, George Davison, calls the Petco Pugz endcaps a defining moment in company history and compares the excitement of seeing all of these Pugz products in one space to the excitement of "stepping to the plate and hitting a grand slam."
"When you allow yourself to dream, you are opening yourself up for a lot of pain if stuff doesn't work out, which I'm used to. Because of the continual effort at absorbing risks and overcoming challenges this is what can happen if you believe. If you don't believe and have enough character, the dreams aren't possible," says Davison.
The 2012 Fall Pugz line, which is now in Petco and will be in Bed, Bath & Beyond on September 20th, delivers cozy comfort for every pup.
Walk with warmth
Smaller dogs get cold faster in low temperatures, but that's no reason to abandon those long walks you and your pup enjoy. Instead, protect him or her from the elements with Pugz Boots.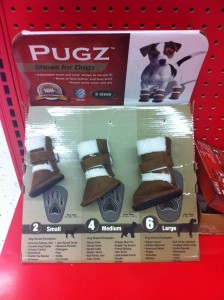 These adorably designed, faux leather and faux wool shoes provide comfort and keep your pet's paws dry in any weather!  Plus, their breathable, cushioned fabric sole eliminates nasty claw scratches from hardwood floors. With an adjustable hook and loop strap, Pugz are a secure fit for every pooch!
Little paws aren't the only appendages to keep the chill out during the fall and winter. Your dog will appreciate some leg protection, too. Pugz Leg Warmers keep your dog's legs warm and protected with their lightweight faux suede and fleece. Perfect for pups of all sizes, these leg warmers include hook and loop straps and elastic nylon to ensure a secure fit.
Walk with confidence
Excited dogs and young pups often pull during their walks. This not only creates uncomfortable exercise for you, but can injure your dogs neck if you're only using a collar.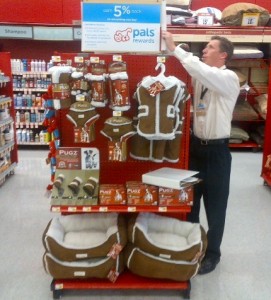 Get back control and enjoy those walks again with the Pugz Harness.
The Pugz Harness is a comfortable and stylish solution for reducing the stress and strain on both dogs and owners during walks. Made with breathable and lightweight faux suede and fleece, this harness is adjustable for a custom fit on your dog or growing puppy.
Add the Pugz Leash for 6 feet of stylish safety. The ultra-soft, fleece-lined generously sized handle keeps your hand cozy and comfortable, while the durable nylon leash allows you to securely walk your pet with confidence. The sturdy chrome hardware conveniently attaches to your favorite collar.
Now Sleep!
Walk nap, walk nap. That's your best friend's daily agenda. Optimize their comfort after those warming walks with the Pugz Air Puff Bed, which supports the limbs of older or injured pets, but is perfect for dogs without health problems as well. An adjustable frame and soft faux wool provide a warm and cozy place for any pet to relax. The removable cover is easy to wash and keep clean. For use at home, in the car or on a trip, the Pugz Air Puff Bed is easy to transport.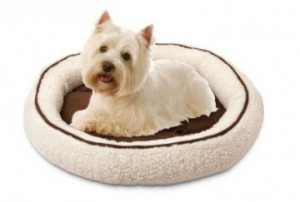 Twenty-twelve also features the Pugz Box Bed (see below on endcap), which allows your pet to nuzzle into cozy comfort. The ultra-durable, luxuriously cushioned base and sides invite your pet to snuggle up, get comfortable and relax.  The bed is also lightweight, portable and can be machine washed!
Davison attributes the success of Pugz and other Davison products to the Davison methodology, which George Davison has been crafting for over 20 years. "We have to have really good soils to grow our seeds. This is the combination of Inventionland and our [inventing] methodology to have not only one, but all of those [products] hit the shelf."
Congratulations to Pugz, Hugs and Davison for all the hard work put into a great line of pup products. When dogs are dressed to the nines in their new Pugz boots and legwarmers, warm and comfortable tails are sure to be wagging outside of Petco stores this fall and winter!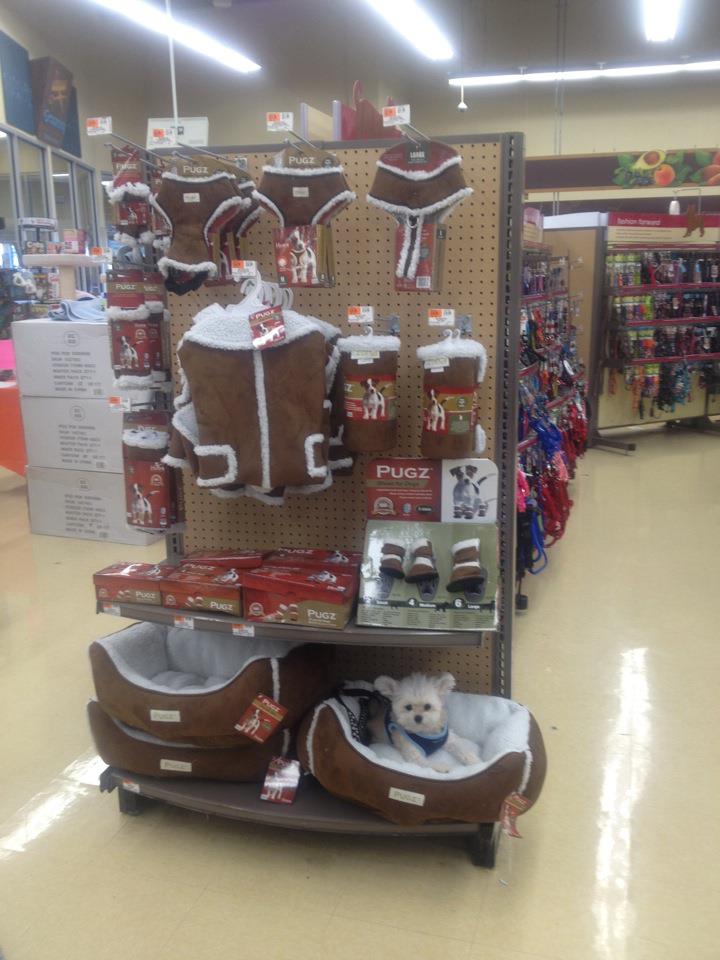 (From Hugs Pet Products' Facebook Page)
Diane: "Barney jumped right in as [we were] strolling through Petco today! Sold! "
A typical project does not get a royalty agreement, sell in stores or generate a profit.