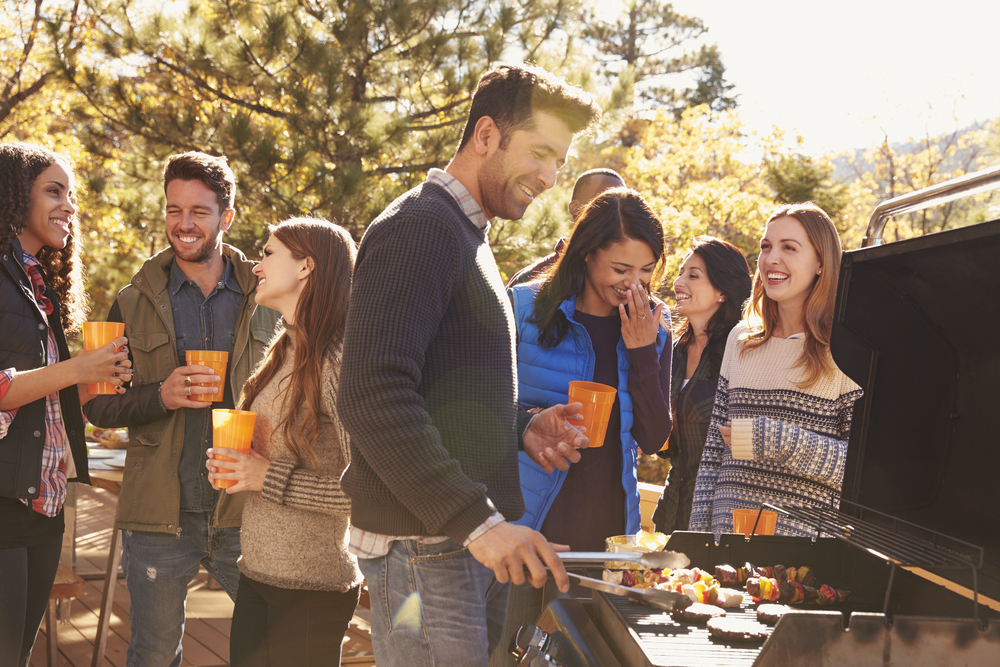 There's no better way to ring in the sunny spring season than by hosting a backyard barbeque. The smell of perfectly seasoned meat circulating through the air as you crack open a cold one, with the sound of friends and family laughing around you…that's the life. The only downside of grilling is that it involves precision and upkeep, which can keep you from being able to relax and enjoy yourself. However, as technology develops, there are new inventions that make the grilling experience easier and more streamlined. For those who'd like to ketchup on the latest grilling innovations, let's meat our top picks.
1.) Grillbot ($125)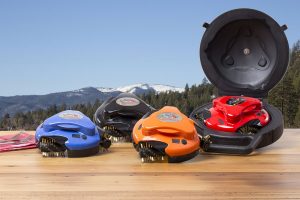 This little device is like a Roomba for your grill. Featuring three electric motors which power its wire brushes, this device will scrape the leftover meat chunks off the grill. Just place the Grillbot on your dirty grill, turn it on, and let it get to work.  You don't even need to stick around because an alarm will sound when the job is done. You can enjoy time with your family, knowing you won't have to worry about scraping off blackened burger bits once the party's over.
2.) Looftlighter by Looft Industries ($79)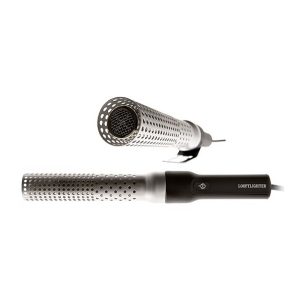 This handheld wand can ignite charcoal in 60 seconds without using any chemicals. It's difficult to light charcoal with matches and this is a great alternative to environmentally detrimental lighter fluid. The Looflighter does need to be plugged into an outlet, but it's equipped with a nine-foot extension cord. It's simple to use and even comes with a bottle opener.
3.) Refuel by Quirky ($30)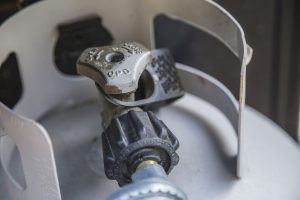 If you're using propane, nothing stops the party quicker than realizing you're out of gas. If you'd prefer to avoid this situation, there's a new device called Refuel. It's basically an intelligent, app-enabled propane tank scale that allows you to keeps tabs on how much gas you have left in your tank. When you're running low, you'll get a smartphone alert, so you'll know well in advance that you need more gas.
4.) iGrill 2 ($99) by Weber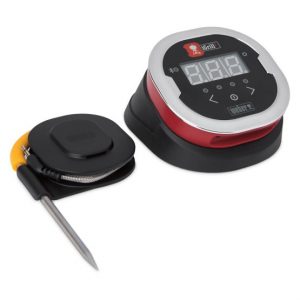 One of the more difficult parts of grilling is knowing when the meat is done. You get the best result when you're measuring the meat for temperature, but this keeps you locked to the grill and unable to relax and enjoy the social aspects of the party. The iGrill 2 is a smart thermometer which uses wired probes to measure the temperature of your meat while it's cooking. It connects to an app on iOS which will let you know when the desired temperature has been reached. This way you can enjoy the party and monitor your meat mobily.
5.) SmartGrill by Lynx ($6,999-$9,499)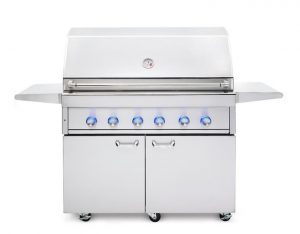 If you're looking to shell out some big money on a new high-end grill, the SmartGrill by Lynx is the latest in grill technology. Just like we can talk to our phones, computers and cars–we now have the capability of using voice commands on our grill. This grill has several top-of-the-line features including Wi-Fi capability, remote monitoring, app-based ignition/control and on-device alerts to flip or remove meat.
The app that accompanies the grill also includes a My Chef feature which allows you to create your own recipes and specify the temperature, duration, and when to flip the meat. This way your meat is being cooked exactly how you like it, every time. There's also a Recipe section of the app which includes hundreds of recipes and, once selected, the app will walk you through each recipe step by step. For fans of the social media experience, there's a community portion of the app where other users of the grill share their recipes so you can try something new.
Honorable Mention: Unique Grill Tool by Jokari ($33.49)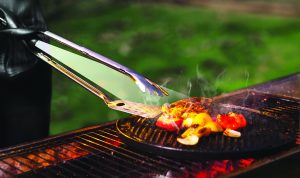 Grilling requires a lot of different tools and big grilling kits can be expensive. In the past, we've seen multi-function tools like a pocket knife with several retractable functions. Jokari took that idea and created a tool just like this, but for grilling. It has retractable tongs, a spatula, a knife edge, a bottle opener, a scraper slot, and an LED flashlight to make grilling at night much easier.
While grilling will always be a great way to get together with friends and enjoy the fresh warm weather, keeping up with the latest innovations will make the job easier and give you more time to kick back and have fun. Here's hoping your hunger for the latest in grilling tech has been fed.